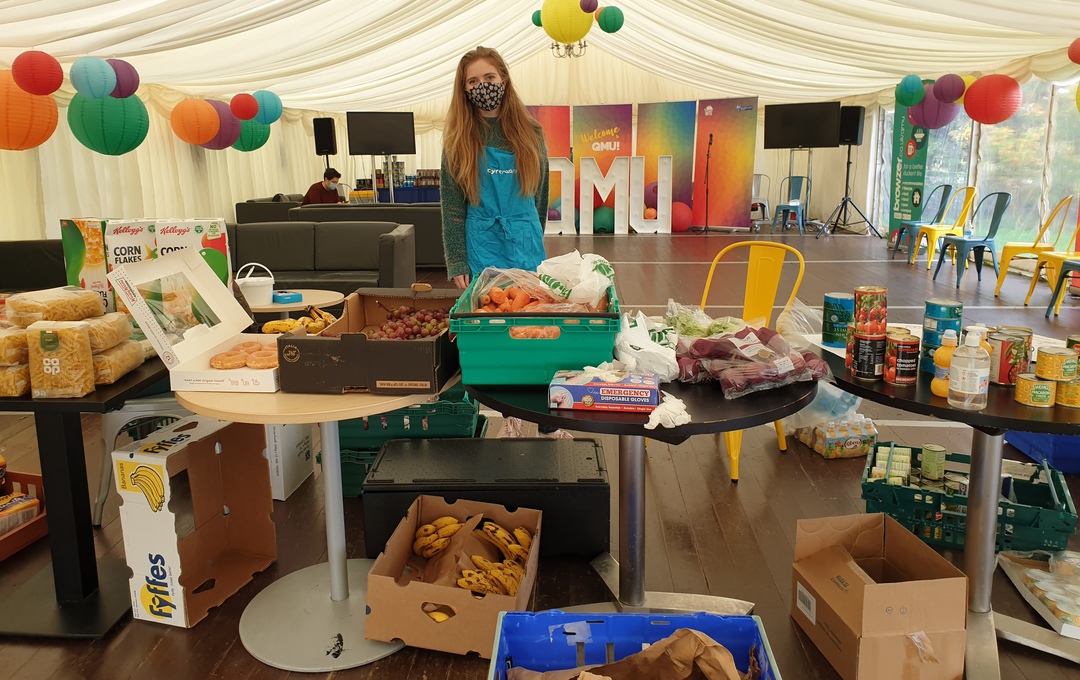 At the beginning of Covid19, like many organisations in the third sector, we were aware of two things;
More people than ever would need support from our services

We had to adapt the way we worked to meet this increased demand and keep everyone safe.
Part of our adaptation was the introduction of our new Food Production service. A new part of our Food Education offer, we overhauled our Flavour and Haver Community Kitchen in Leith – usually home to cooking skills courses, a thriving community lunch club and several bespoke culinary events – to become a full-scale production kitchen overnight.
Since the beginning of the pandemic we have been cooking freezer-friendly meals with the support of wonderful volunteers, such as furloughed Chefs, students, community members – all of whom shared our passion for ensuring people in our community had access to healthy food.
One particular volunteer, Elouise, a student from Queen Margaret University (QMU) joined our team cooking, packaging and delivering ready meals in April. She was on summer break from her studies and wanted to be involved and lend a hand, which she did tenfold!
Elouise was particularly interested in our work tackling food poverty, learning about our other projects – such as our community pantries – while she spent time with us. When the term started we were devastated to see her go, knowing that the kitchen would be missing her signature smile and can-do attitude!
However, it wasn't long before we working together again with Elouise approaching us to find out if it would be possible to start a community pantry aimed at students, who traditionally have experienced some level of food insecurity.
With support from the local Co-op and our team at our FareShare depot we were able to hit the ground running and Elouise hosted the first QMU student pantry on 28th October. Within the first hour over 20 students had signed up and 'shopped with us', with each week proving more and more popular. Elouise now welcomes around 65 students to the pantry each week and has inspired other students to get involved with our projects, becoming volunteers themselves.
Thanks to Elouise her fellow students have access to a dignified shopping experience, whilst her help with our food production project resulted in over 80,000 meals being shared across Edinburgh.