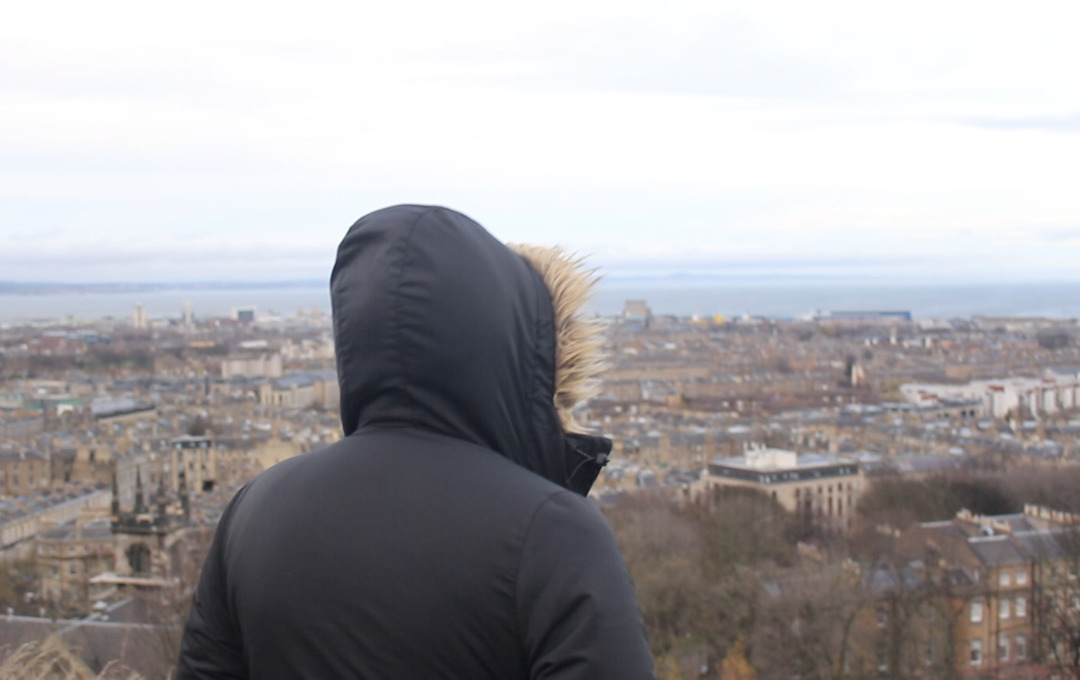 Hi, I'm Ben,
Let's get this out the way first - last Christmas was grim.
I'd just turned 17 and I had to leave home. It wasn't something I planned but things at home got really tough.
Watch Ben's video.

At first I stayed with friends on their sofa but I lost my phone somewhere along the way. It got harder to contact friends and I ended up sleeping rough and lost touch with my mum. After a few months I bumped into a guy called Mark. He was at the food place and said he worked for Cyrenians. I'd never heard of them, or him, but he said he could help me sort out some financial stuff and somewhere to stay.
I'd heard it all before - but he was back the next week - and he'd saved me a seat!

Mark was different. He introduced me to some of the folk at his work and they said they could help me reach out to my mum; talk to her without starting another fight.
This year has been tough but I'm staying at a hostel now, and I did a Cyrenians cooking course so I manage my money better. Best bit is, I'm back in touch with my Mum.
I'm looking forward now. I should be able to get a flat soon. If I have my own place I could go to college. I'm really excited about that; being able to take the next step and put all this behind me.
It's all because Cyrenians believed I could.
I hope you have someone in your life that believes in you. If you do, maybe you'll feel able to donate and help someone like me to take the next step.
Stay warm,
Ben
Take the Next Step
Support our work
Help people like Ben feel hopeful about their future again
Donate today