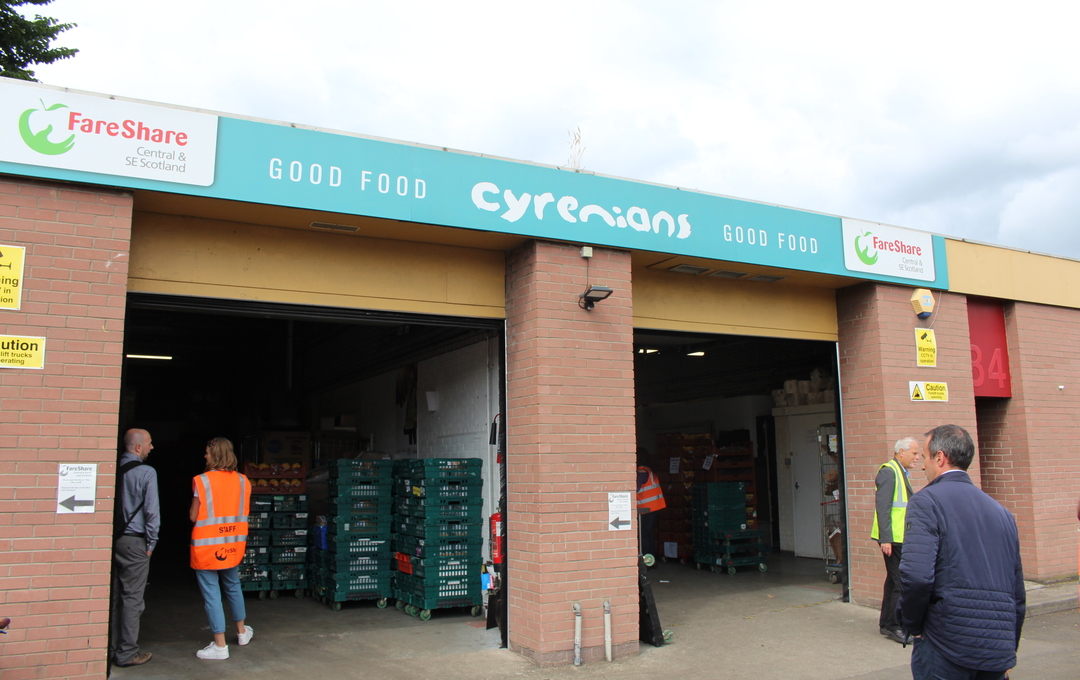 For the purposes of this you can call me Darren.
I've been involved with FareShare for the past 10 months and started my journey with Cyrenians before the corona virus lockdown began. I was unlucky enough to find myself homeless after the breakup of my marriage and being made redundant. Before this I had led a very productive and active life. The whole homeless process took over 2 years and left me struggling socially, financially and with aspects of my mental health. Having thought of myself as an intelligent individual who could deal with all the pitfalls of life I was shocked by the journey I had been on and came out of it with a real desire to help others going through the same thing.
I decided that the first step towards me getting back into society was to dedicate as much of my free time to volunteering as I could. So I signed up to become a van assistant for FareShare in the Edinburgh area. I had no real idea what it was that FareShare did and found the advert on a charity website.
The volunteering I do for FareShare is wide and varied, however not being able to drive I take on any physical jobs that need doing around the depot. I get a good satisfaction in visiting all of our partner charities delivering their orders and talking to them to find out what needs they have in their local area and passing these back to the team at the depot office to give them an idea of how FareShares clients are faring.
I have spent most of my previous professional career working in finance or corporate offices and for the first time in my life the work I do every day feels vital. Doesn't matter if the client is praising us or complaining about an issue. Resolving these issues is really important to me and no matter how trivial their problem might be, I feel it's vital work.
I have been given the opportunity to learn new skills such as cooking and what is involved in administering such a large operation and have lots of chances to visit all the different local organisation fighting to improve things for people. From sheltered housing groups to Church groups, Community Hubs, Foodbanks and local charities, I've become a familiar face and to be honest it's given me a sense of belonging.
What inspires me in Cyrenians is the people that I work with and the atmosphere around the depot. No matter our previous differences in life everyone in Cyrenians has the same motivation to help others and those around them. There is the right attitude towards affecting change and helping those closest to you first that is a complete opposite to any business or organisation I have ever worked in before. As someone who cares about others despite all that they have been through in life, I feel like I have found my home.
Having been through what I've been through, and knowing first-hand about how homelessness can make you feel, and how things can get on top of you even when you think you're doing okay, I'm so glad there's people like Cyrenians around. I'm even more glad that I'm now part of the team that offers support to people too.