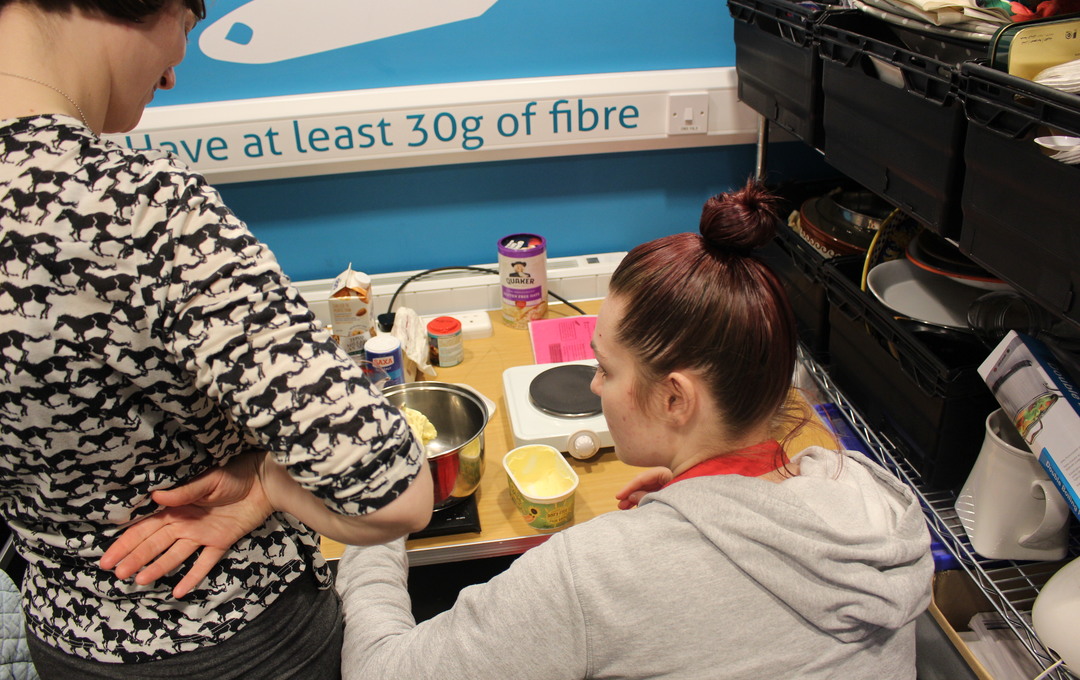 In 2017 Emma found herself homeless.
After a long period of tension at home, the relationship between her and her mum became too difficult and Emma had to leave home. For a while, she stayed with a partner in a flat that she later lost through no fault of her own.
At just 18 years old Emma found herself in a hostel, with no connections, friends or family around.
Due to Emma's condition, she needed accommodation that suited her; like low kitchen counters and wide doorways to accommodate her chair. Unfortunately the kind of housing that Emma needs is in short supply, and Emma's independent streak means she doesn't want to live in supported accommodation where it would feel like she'd 'lost a bit of what it means to be me'.
While Emma waits, she was introduced to Cyrenians through a friend who was living in one of the Cyrenians community homes.
'When I heard about Cyrenians, I thought, okay, I'll give it a go, but I didn't expect much.'
Emma joined our community cook school's 8-week cooking class, hoping to learn how to make meals that suited her dietary requirements and budget.
Through the course she has started to learn how to manage her gluten and dairy intolerance, learning how to make healthy, nourishing meals from scratch.
'I love coming here, there's not much out there for people who have disabilities.'

Support us
Can you support our work?
Your gift will let those in need of our support know that they are valued. Please donate today.
Donate