Cyrenians FareShare depot redistributes record amount of food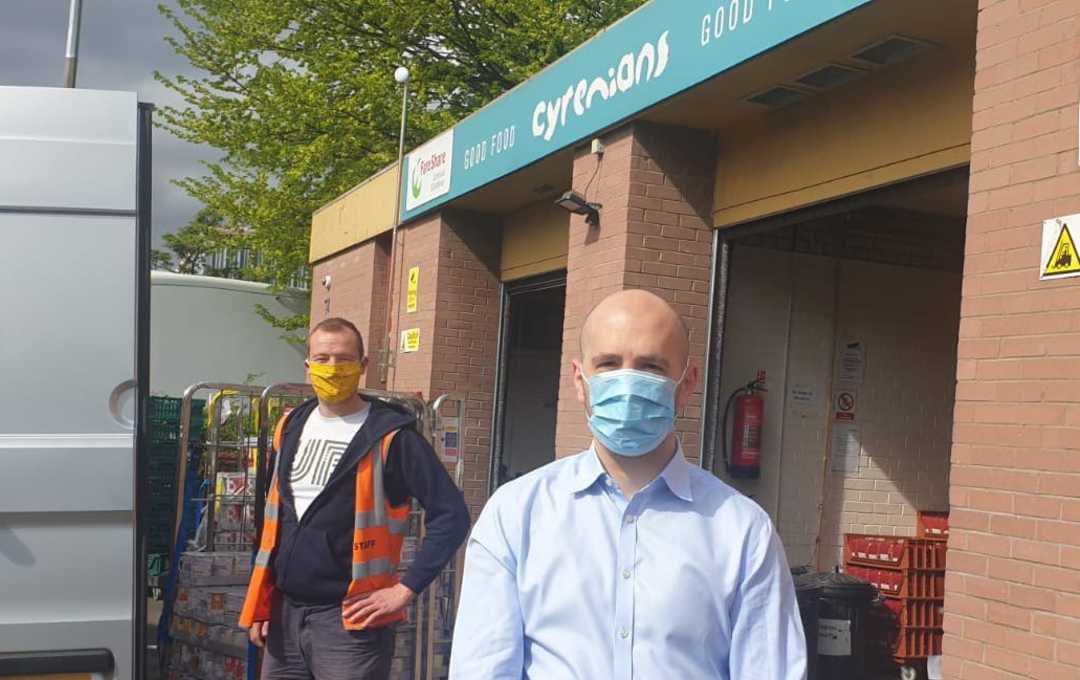 In the past month, the Cyrenians FareShare depot in Leith has redistributed a record-breaking 164 tonnes of food in response to a huge increase in demand during the covid19 pandemic – over a three-fold increase compared to April last year. This week local MSP Ben Macpherson visited on his daily walk, to thank staff and volunteers for safely supporting his constituents, and so many others across the Lothians, at this challenging time.
Cyrenians tackles the causes and consequences of homelessness. Building community through food and tackling food poverty is a large part of their work - through their FareShare depot in Leith, the charity redistributes surplus food from the supply chain to charities and community groups across Central and South East Scotland.
Lynne Collie, Service Manager, praised the response from the wider community:
"Alongside our emergency fundraising appeal, we put a call-out at the start of this pandemic for food producers and suppliers to get in touch if they could help out so that we could meet demand. The response has been phenomenal, and I would like to thank each and every person who has donated food, money, and time to our depot.
"I'd also like to pay tribute to my team of staff and volunteers, who have done an amazing job in scaling up the operation to meet the increased demand."
In addition to this, Cyrenians Community Cook School, situated on Jane Street opposite their Fareshare depot, has been transformed into a production kitchen supporting their efforts to tackle food inequality. Since the pandemic hit, the cook school have been cooking on average 700 healthy, freezer-ready meals a day, with support from local chefs, to distribute to those at-risk and frontline workers across the city.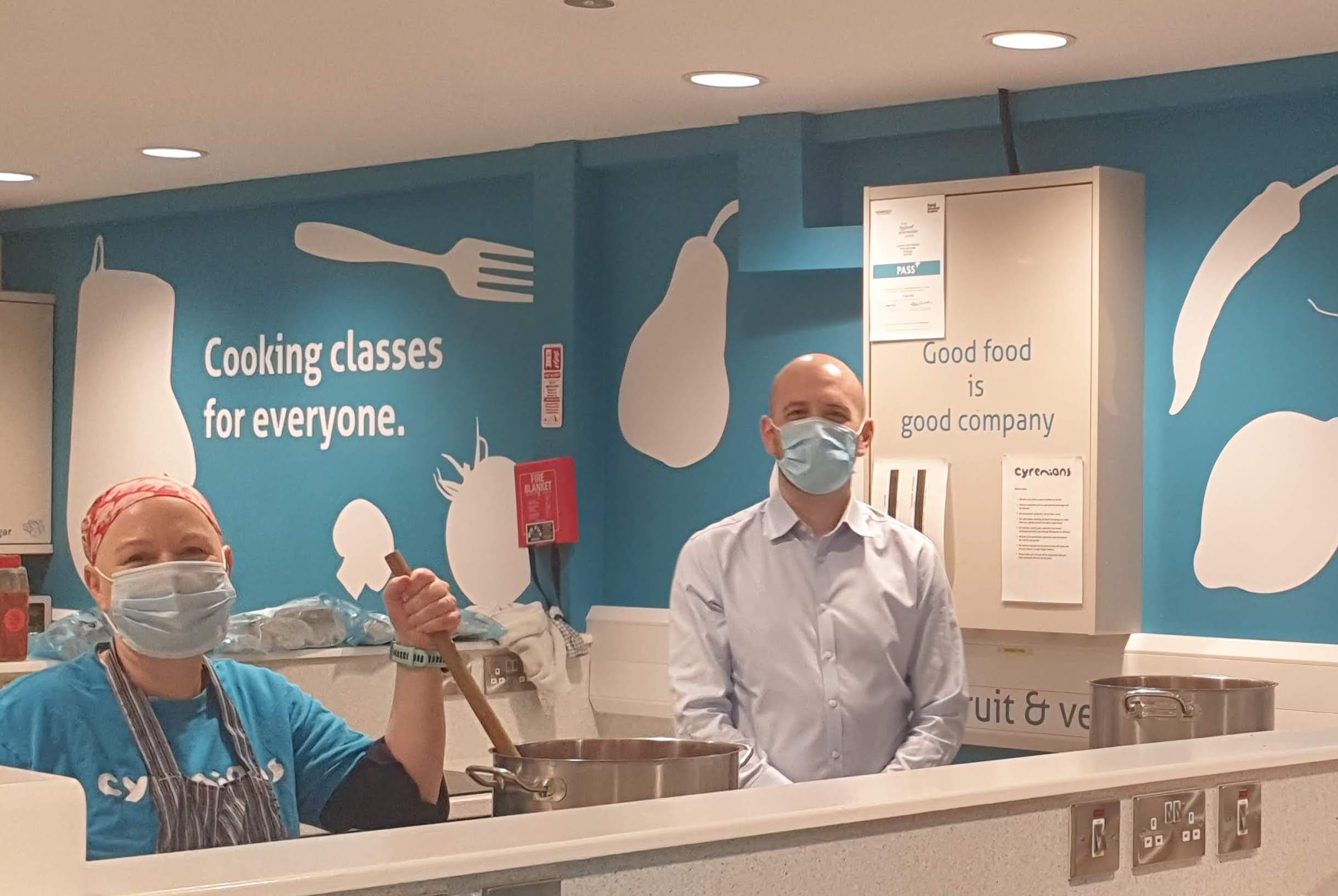 Ewan Aitken, CEO of Cyrenians, said, "This pandemic is highlighting the stark inequalities that exist in society – those trapped in poverty are at greater risk of both the virus itself and the economic fallout, and we're seeing more and more people making impossible choices, like whether to put food on the table or whether to pay for bills or rent.
"It's also highlighted just how interdependent we all are, and I hope that, as we rebuild following this crisis, that legacy will endure. We can prevent homelessness, and it is incumbent on all of us – from the grassroots to national governments – to do so. I would like to thank the Scottish Government amongst others for their support to get food to those who need it."
Ben Macpherson MSP said, "It was uplifting to see first-hand what staff and volunteers at the Cyrenians FareShare depot in Leith are doing to safely help many of my constituents and people in need across the Lothians, supported by funding from the Scottish Government and generous donations from many different companies and individuals. I'm inspired by the work that the Cyrenians does both in and from my constituency, and am grateful to everyone involved with FareShare for supporting vulnerable people and communities at this difficult time"
To find out more about Cyrenians' emergency appeal, please visit: https://www.justgiving.com/campaign/Covid19CrisisAppeal