Cyrenians raises over £200,000 towards emergency appeal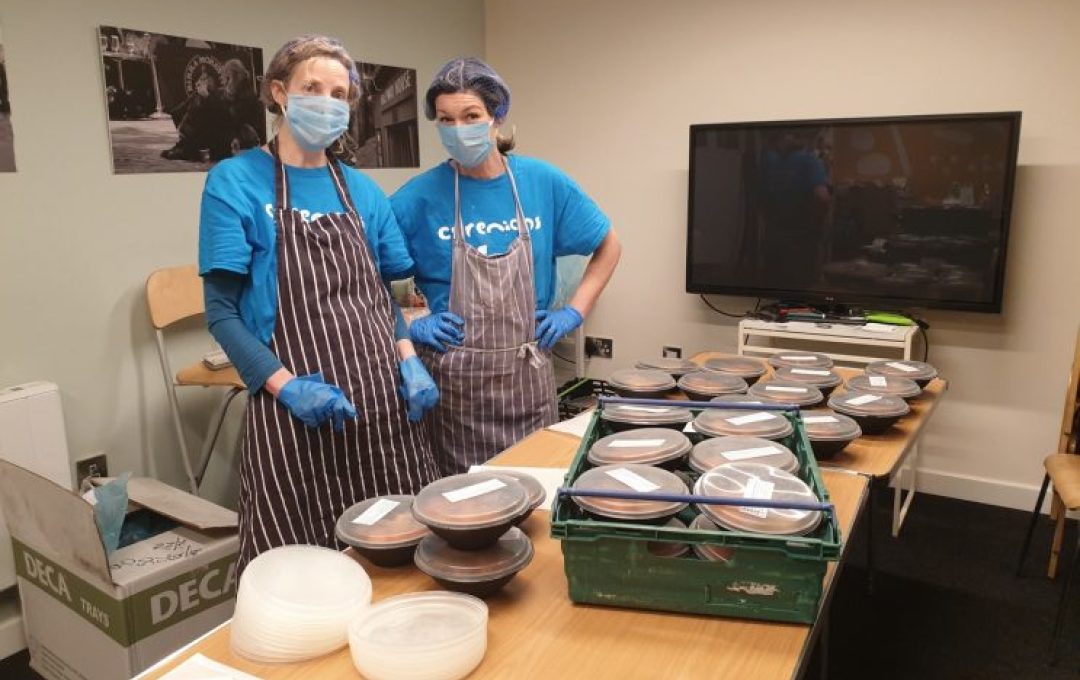 At the start of the Covid-19 pandemic, Cyrenians launched an emergency appeal to enable the charity to respond effectively to the crisis. Thanks to support from individuals and businesses across Scotland, they are already over 80% of the way towards their £250,000 target.
Cyrenians tackles the causes and consequences of homelessness. In the past 6 weeks, Cyrenians have helped house rough sleepers into self-contained hotel accommodation and are continuing to provide support alongside partner organisations. They are also delivering up to 40 tonnes of food a week to charities and community groups across central and south east Scotland from their Fareshare depot in Leith. Just across the road, their repurposed cook school is producing up to a 1000 healthy, freezer-friendly ready-meals a day.
CEO Ewan Aitken said; "The response from communities across Scotland to this crisis has been outstanding. People have responded with a real sense of compassion, knowing that more than ever now is the time to pull together.
"We knew that responding to this would stretch already-limited resources, and so we set an ambitious goal to ensure we could continue providing our critical services and allow us to respond flexibly - providing support where it's needed most. We've been humbled by the number of donations we've received – from individuals donating their weekly coffee or monthly gym membership fees, to businesses donating larger sums that have allowed us to overhaul the way we work.
"Standard Life Aberdeen have been supporters of ours since before this crisis, and, when Covid-19 hit, they were quick to reach out to offer generous additional support, allowing us to continue caring for some of the most vulnerable people in our communities. I would like to extend my heartfelt thanks on behalf of everyone at Cyrenians – support like this makes our work possible"
Sandy MacDonald from Standard Life Aberdeen said, "Cyrenians acted quickly in a time of great need, adapting their business model so they can get thousands of meals to those who need it most. We're delighted to play our part in helping them achieve their aim to serve 40,000 meals in the next 100 days. Well done to all those involved and thank you from all of us to the team at Cyrenians for continuing their vital support in our community at this challenging time"
To find out more about Cyrenians' emergency appeal, please visit: https://www.justgiving.com/campaign/Covid19CrisisAppeal
ENDS
For further information contact:
Oliver Goulden
Marketing and Communications Officer
Cyrenians
07825 444716
olivergoulden@cyrenians.scot