Cyrenians join forces with Shelter Scotland #AreYouWithUs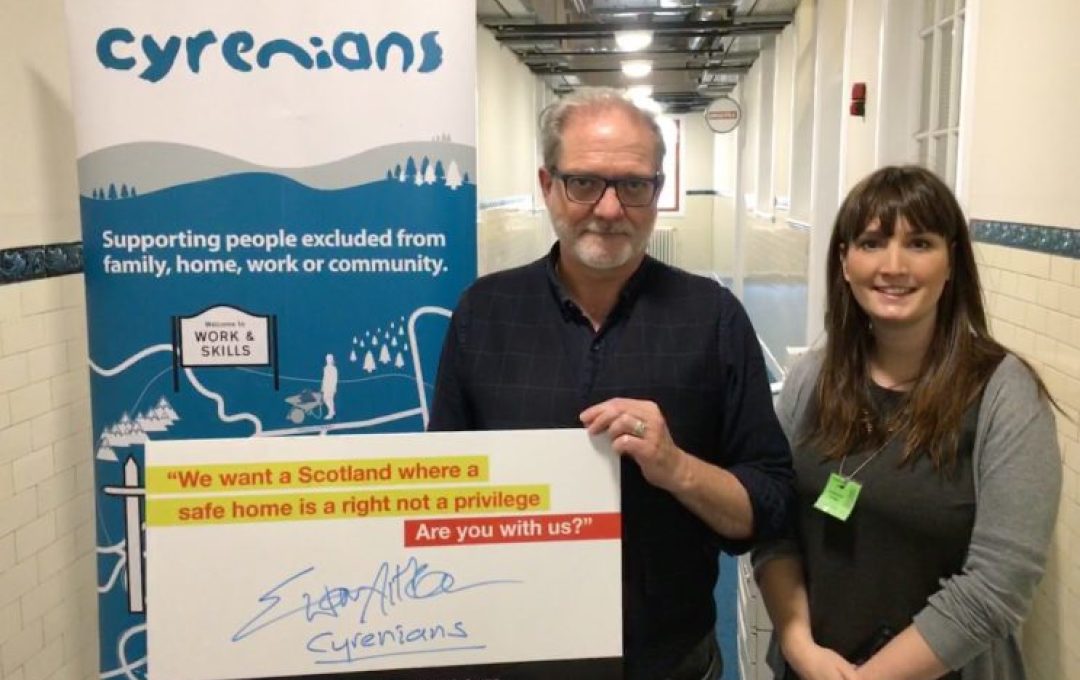 Cyrenians join forces with Shelter Scotland #AreYouWithUs
Cyrenians have joined Shelter Scotland's #AreYouWithUs campaign to fight for a Scotland where:
New laws enhance and protect the right to safe, secure and affordable homes for all
Everyone knows and can defend their housing rights
Rights are upheld and laws cannot be routinely broken
While housing is already a human right, there is a gap between this technical right, and what is protected under domestic law. Furthermore, too often existing laws and housing rights remain beyond the reach of many: people don't know what their housing rights are and public bodies, struggling with reduced funding and increased demand, are unable to enforce them.
Enshrining the right to adequate housing for all as a human right in Scots Law will greatly enhance the power of an individual citizen to secure their legal right to a home and ensure no public body can break the law with impunity.
Our vision is of an inclusive society where everybody has the opportunity to lead a valued and fulfilling life; where a safe home is a right, not a privilege. That's why we're joining the campaign by adopting a 'Charter for Change', and making 3 pledges. We will:
Use our voice to campaign for the right to a safe, secure and affordable home for everyone
Provide easy access to information on housing rights to all those we journey with
Host a rights-awareness workshop
Find out more about the campaign, and sign up: https://scotland.shelter.org.uk/get_involved/campaigning/are_you_with_us?utm_source=twitter&utm_medium=post&utm_campaign=areyouwithus