Amy Worrall receives Extra Mile Award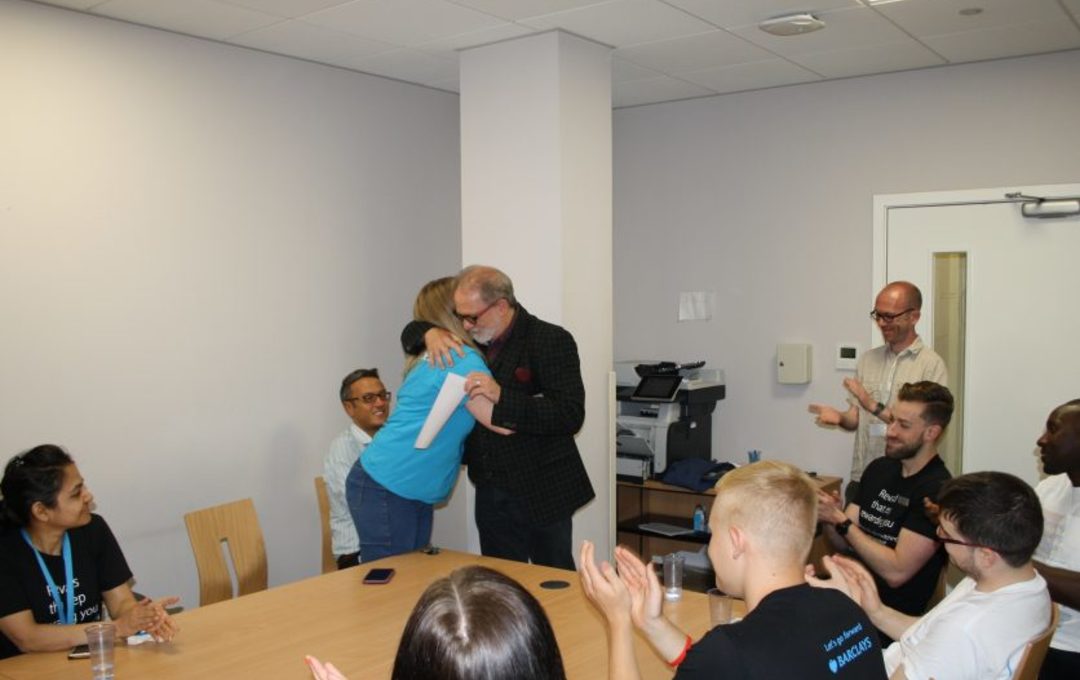 This month, we were delighted to present our first ever external Extra Mile Award!
The award, created with the intention of recognising the extraordinary work our staff and volunteers do to support some of our must vulnerable fellow citizens, has (for the first time) been used to recognise an individual outside of Cyrenians.
Our Outreach Team journey with those living a street-based lifestyle to support them to navigate the wide range of services available to them and mitigate against the often fractured and siloed systems in place. On frequent trips to Barclays Princes Street to support those experiencing homelessness with their finances, we have found staff to be consistently welcoming, inclusive and supportive.
One member of staff, Amy Worrall, got to know Nick (an Outreach Worker with our Homeless Navigator Project) through his repeated visits. As well as being incredibly supportive and providing an exemplary level of service, Amy went above and beyond the call of duty to learn more about what we do, and lives of those we journey with.
While we have recognised extraordinary staff and volunteer achievements in the past, we have never presented an award such as this externally. This nomination required no debate. As a values-led, relationships-based organisation, we recognised in Amy shared values, and a commitment to extend a hand to those whose experience is broadly one of being brushed aside.
It was an honour to present the first ever external Extra Mile Award to Amy Worrall. We've been immensely privileged to have had her support. From everyone at Cyrenians - thank you.