Syrian Supper Club success at Arnotdale House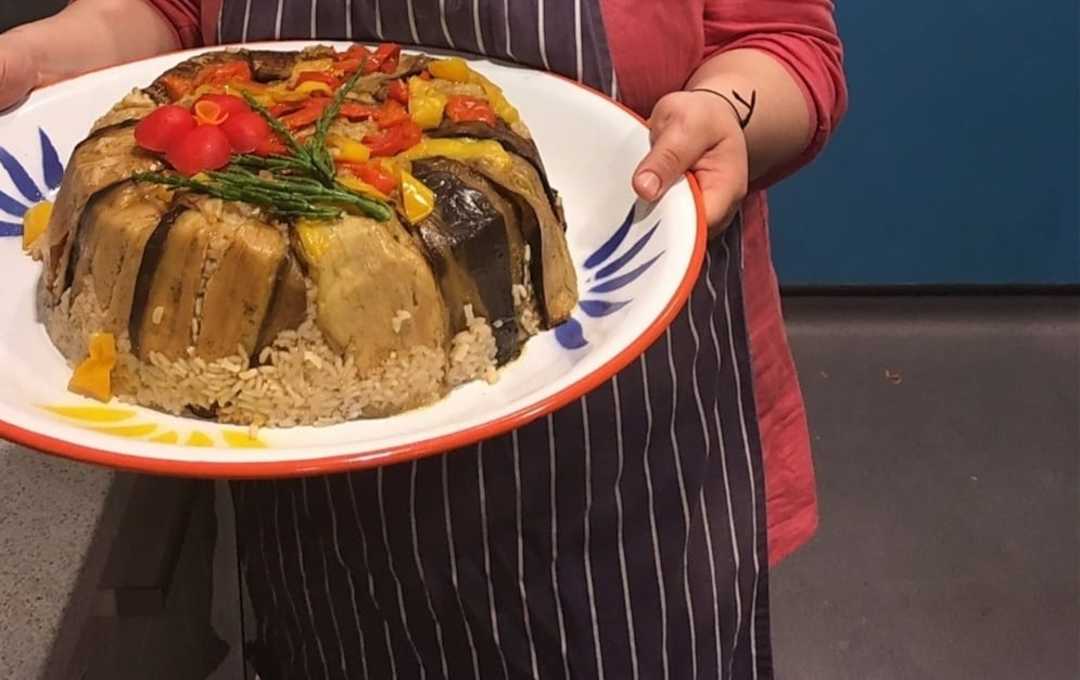 For the first time ever our hugely popular Syrian Supper Club came to Arnotdale House. In the gorgeous historic Dollar Park, we welcomed guests to join our culinary and cultural adventure for the evening last night (Friday 10th December).
Our award-winning chef, Noura Selibi, created a range of authentic Syrian dishes including Maqluba (a rice and vegetable dish), Baba Ganoush (a smoky aubergine dish) and an absolutely gorgeous, flaky and sweet Baklava.
With guests tucking in around our magnificant 9ft Christmas trees, this was truly a night to remember.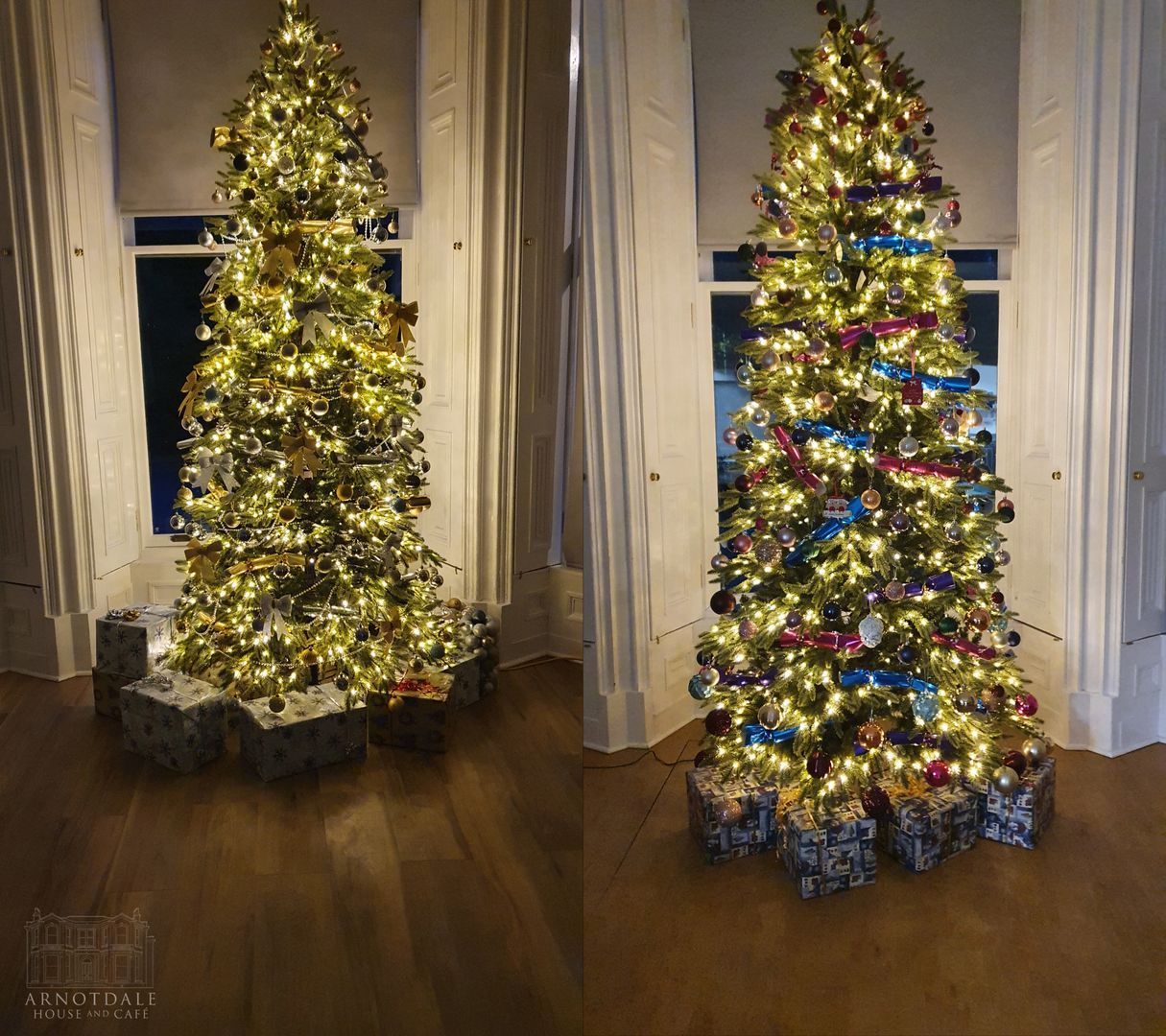 Event organiser, Cyrenians Good Food Manager Sue O'Neill-Berest said,
"I'm so pleased that we were able to welcome more people to enjoy our Syrian Supper Club."
'Noura has cooked beautiful meals for over 500 guests at our cook school in Edinburgh, and we were keen to ensure others could participate. It made sense to come across to Falkirk, where our colleagues work year round, and take advantage of the beautiful dining space offered at Arnotdale House.
"We're really proud of our work building community through food, and our supper clubs support the refugee community here in Scotland, and contribute to our work tackling food inequality."
"We're delighted that our first ever Supper in Falkirk was such a success and we look forward to introducing more people to our Syrian Dining experience next year!"
Last night's event was Noura's last supper club of 2021 - but if you missed out, don't worry! Bookings are open for 2022, where the Syrian Supper Clubs will be coming first to the Broomhouse Hub and then Coffee Saints.
Support our work
Have a great night out - and help tackle homelessness!
Throughout the year, we host plenty of exciting and unique events like this, all helping us raise funds to keep tackling the causes and consequences of homelessness! Be part of the action - check out our events listings.
Find out more