Cyrenians finalists at the Edinburgh Chamber Virtual Business Awards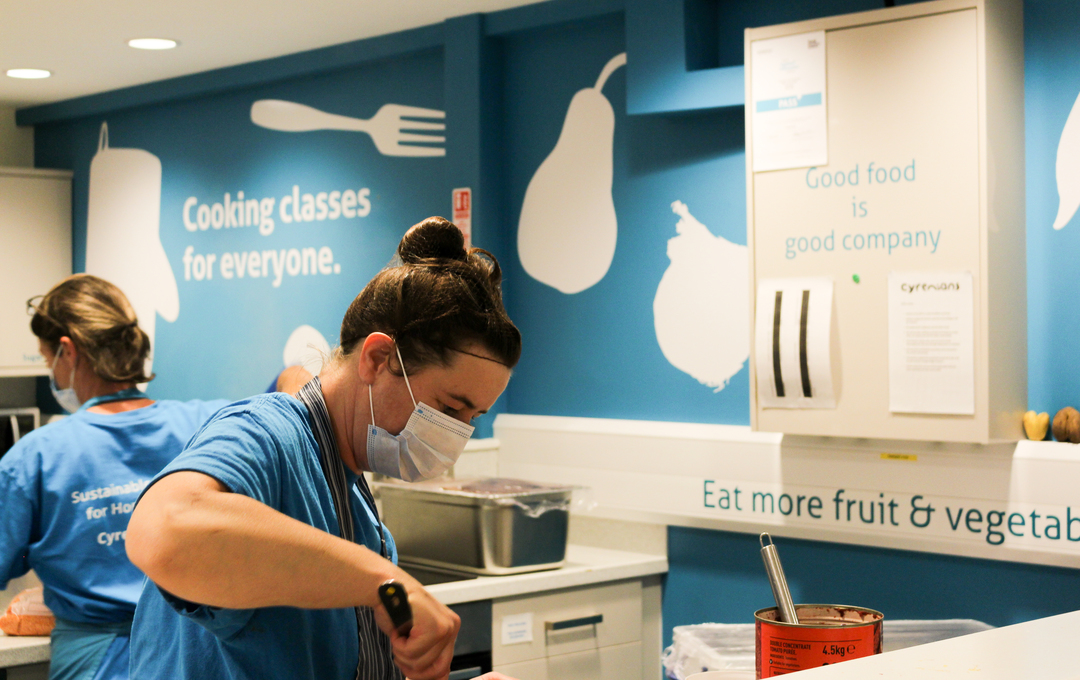 We are pleased to announce that Cyrenians has been shortlisted in four categories for the Edinburgh Chamber Virtual Business Awards: Employer of the Year, Local Business Hero, Inspiring Partnership Award with Natwest, and Jonny Hall from our Good Food programme for Young Leader of the Year.
Each year, the Edinburgh City Chamber hosts its Business Awards to 'recognise the successes and achievements of our vibrant business community'. Despite the ongoing challenges caused by the Covid-19 pandemic, we have all watched businesses and communities across the city come together to lead, innovate, collaborate and support those in need.
We are incredibly proud of all that we have achieved over the past year, and are delighted that our Good Food programme has been recognised by the Edinburgh City Chamber. Our food projects have been a vital resource during the pandemic, redistributing enough food for over 3 million meals to our network of more than 150 community members. We also launched a full-scale emergency food production service, cooking and delivering more than 5000 freezer-friendly, healthy and delicious ready meals every week to local people experiencing food insecurity. This was made possible through the support of inspiring partnerships such as ours with RBS/Natwest, who donated baked goods, soups and more.
We know that across Scotland, there has been a huge upswell in voluntary activity during the past year, with people helping to support their local communities more than ever before. Volunteering has always played a key role in our work, with many staff members starting in a voluntary capacity, and we think it is important that this incredible contribution is valued accordingly.
Jonny Hall, originally a volunteer with our food production project, has been nominated for Young Leader of the Year. When our emergency food production came to an end, Jonny was hired to deliver our Real Farming Trust project, where he has since shown exceptional leadership. He has already trained 4 trainees, who were all previously unemployed, and tell us that Jonny has inspired them to achieve so much the past few months despite him having no previous background in training others. We are so grateful for his support over the past year, and are delighted that he is being recognised for his incredible contribution.
Ewan Aitken CEO said: "It is truly an honour for us all to be finalists in these awards alongside valued and esteemed partners - it is a significant gesture of recognition to our staff and volunteers for the life-saving work they do, day-in, day-out.
"I look forward to joining our friends and partners virtually on the day, to celebrate and recognise the valuable contributions each and every one of them makes."