Innovative and sustainable growing at Cyrenians Farm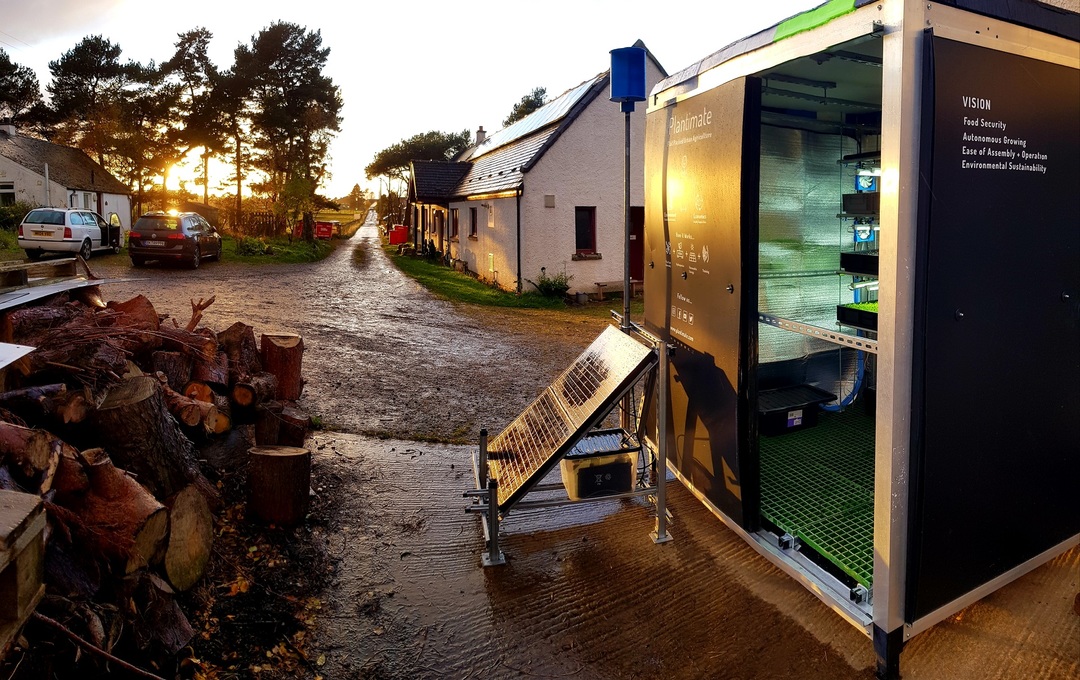 For the last few weeks, we have been proud to host Plantimate at Cyrenians Farm who have allowed us to trial an innovative new food growing system, powered by renewable energy.
Cyrenians Farm is home to both one of our Residential Communities, and our farm social enterprise supporting our work tackling homelessness. Plantimate, founded by Josh MacPhee, was 'created to address the challenges of producing food in an efficient, sustainable and easy to implement manner'.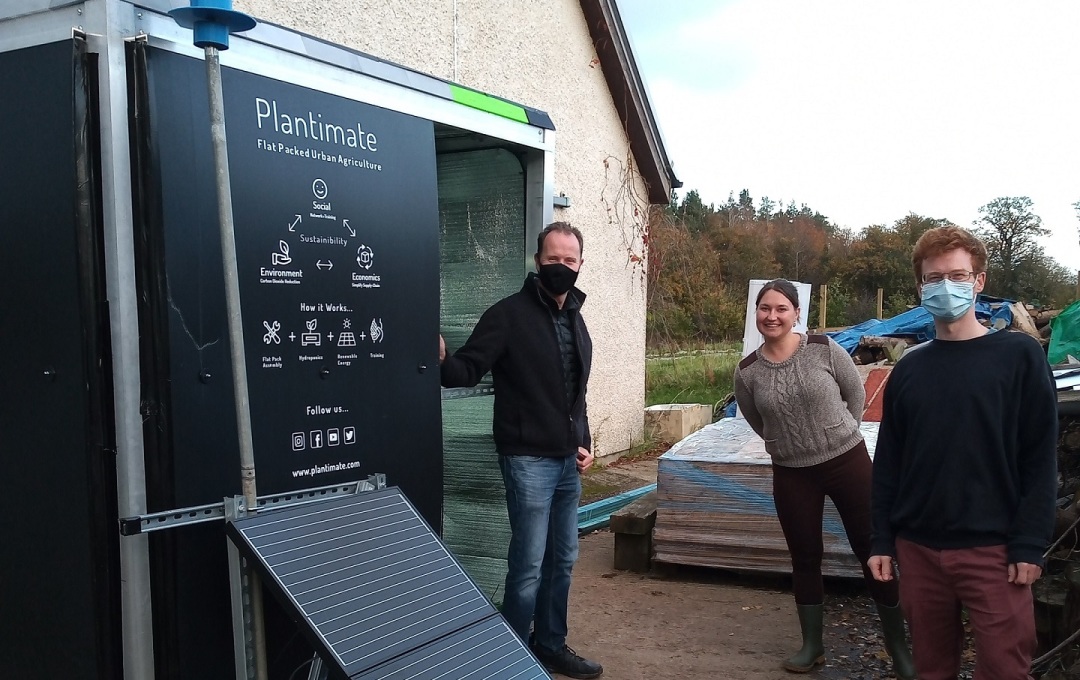 Adam Forrest, Cyrenians Farm Enterprise Manager, said: "After spotting Plantimate's work online, we were keen to learn more, and invited Josh to come to our Farm to explore how we might collaborate."
"Meeting the need for affordable, sustainable and healthy food was a challenge for us as a society before Covid. The pandemic has brought with it a myriad of new challenges and made even clearer the need for innovation and collaboration as a response. That is why we are delighted to be discussing with Josh how we can deliver more effective and sustainable solutions on our own farm."
"Plantimate tackles this problem in a way that empowers people, giving them a broad set of transferable, practical skills in the process. This is exactly what we aim do at Cyrenians Farm – our community farm delivers sustainable solutions in local food provision, while also providing opportunities for people to gain skills and confidence in rural skills and the outdoors"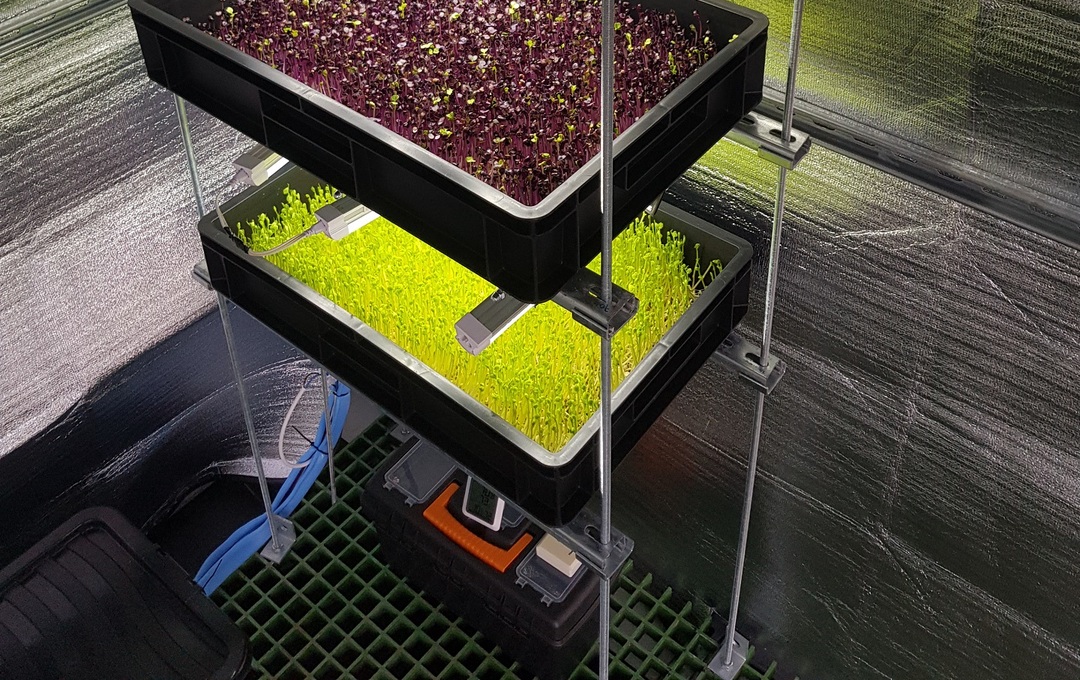 Now we are set up at our farm, Josh has taken Plantimate to our Residential Community at the Social Bite Village where our community members will be able to get stuck in and learn essential green-skills.
Josh MacPhee, founder of Plantimate, said: "Plantimate was designed to lower the barrier to entry for urban agriculture, vertical farming and hydroponics - both from a cost and technical perspective. It does this by placing people at the centre of the design process, creating solutions that are easy and affordable to build and operate, whilst creating tasty local food!"
"It's been a pleasure to work with the farm community, who have been able to engage with the crop production process – including microgreen basil, fennel, peas and radishes. I look forward to meeting more of the people across Cyrenians and sharing our accessible growing method."