Introduction to Woodcraft (10th June 2023)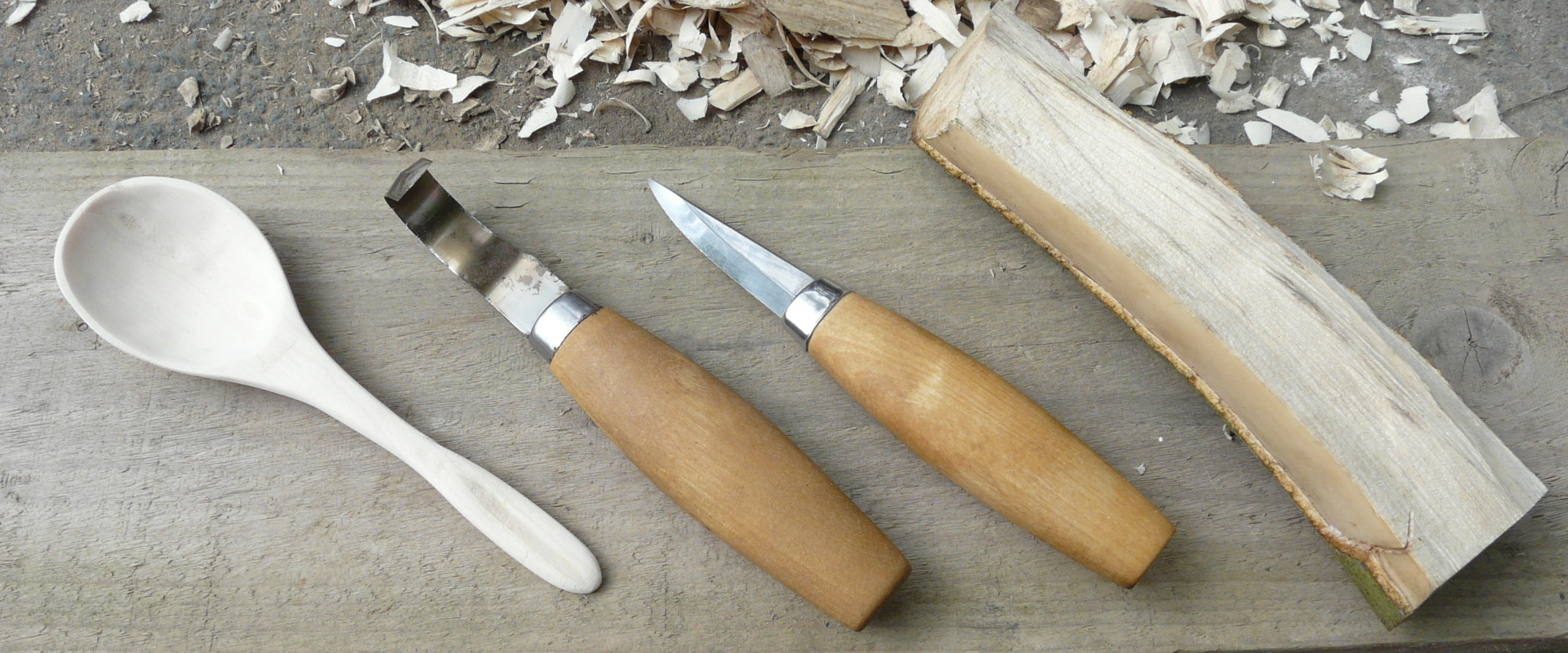 Enjoy a full days tuition in woodcrafting with our qualified instructor at our farm near Kirknewton, West Lothian. The event will be from 9:30am - 5pm on Saturday 10th June.
Ever wanted to carve a spoon or make your own cooking utensils when camping? Come and spend the day in our beautiful farm and woodland setting where you will learn to use knives, hatchets, saws and gouges to produce your own wooden creations!
No prior experience is necessary, we will guide you through all the stages you'll need from choosing the right wood species, felling and processing the individual tree to design and functionality when carving your very own items. As well as the techniques you'll take home with you, we'll show you how to finish your green-wood pieces so that they'll last and stay beautiful.
Correct tool selection, safety, maintenance as well as other elements of camp craft like carving tent pegs and cooking pot hangers will also be covered. This is a fun and supportive workshop, and you'll come away with several hand carved items and all the knowledge you need to start carving at home.
All tools, materials and tuition is provided as well as a hearty lunch in our barn workshop. The minimum age to attend the event is 16.
In order to run our Introduction to Woodcraft event, a minimum number of participants are required - if places haven't filled up in time we will suggest an alternative date or alternatively we can give you a full refund.
Concession tickets
Cyrenians is committed to accessibility and offers a concession rate for those who are group booking (booking of two or more tickets in one order), or unemployed, on a low income, on benefits or retired.
About our events
Through booking a place on the class, you directly support the work we do with tackling the causes and consequences of homelessness.
Cyrenians Farm is home to one of our young people communities and the surrounding space is a social enterprise providing opportunities for residents, volunteers and visitors to grow food, skills, and community.
Location
This event will be taking place at our Farm in Kirknewton, a short walk from the Military Museum and Jupiter Artland. Accessible through Lothian Buses via Wilkieston. Parking is available on the Farm.