Wednesday Cooking Club for Young People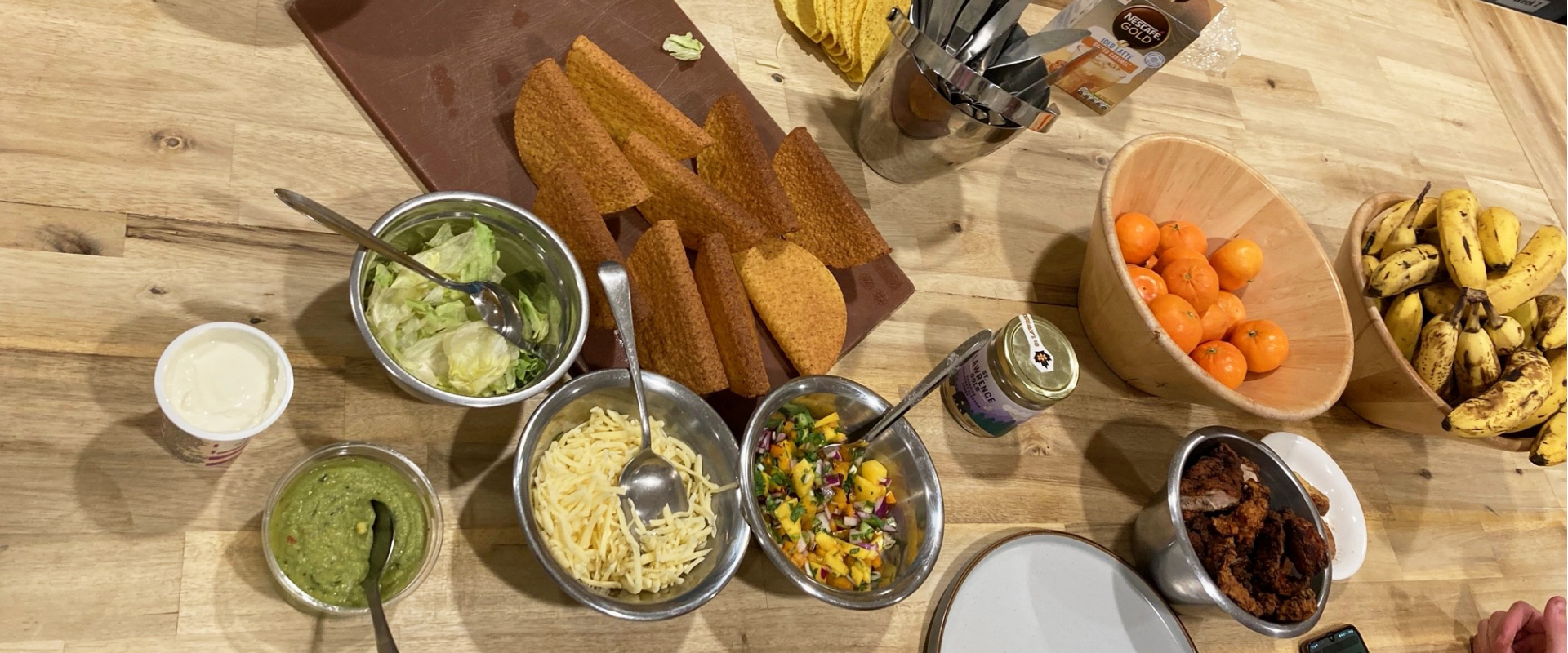 Looking to learn a new skill, meet new people or just keep yourself busy after school? Our Cook School run a FREE cooking club for young people every Wednesday evening.
At our Cook School in Leith, we want to share the opportunity to have 'something to eat and someone to eat with'. At our cooking club, we cook, socialise, and eat together!
Learn how to make burgers, pizza, sushi and more, with ocassional trips to places such as Edinburgh Zoo and days hosted by local culinary professionals, allowing you to learn from the best.
The club runs every Wednesday from 4pm to 7pm.
If you're interested in taking part, please register your interest.
Location
Our Cook School is located near the bottom of Leith Walk in Edinburgh, it is a short walk from Pilirig Park and The Shore. Accessible through Lothian Buses via Bonnington and Leith Walk.
Register your interest
I'm interested in attending the Wednesday Cooking Club!