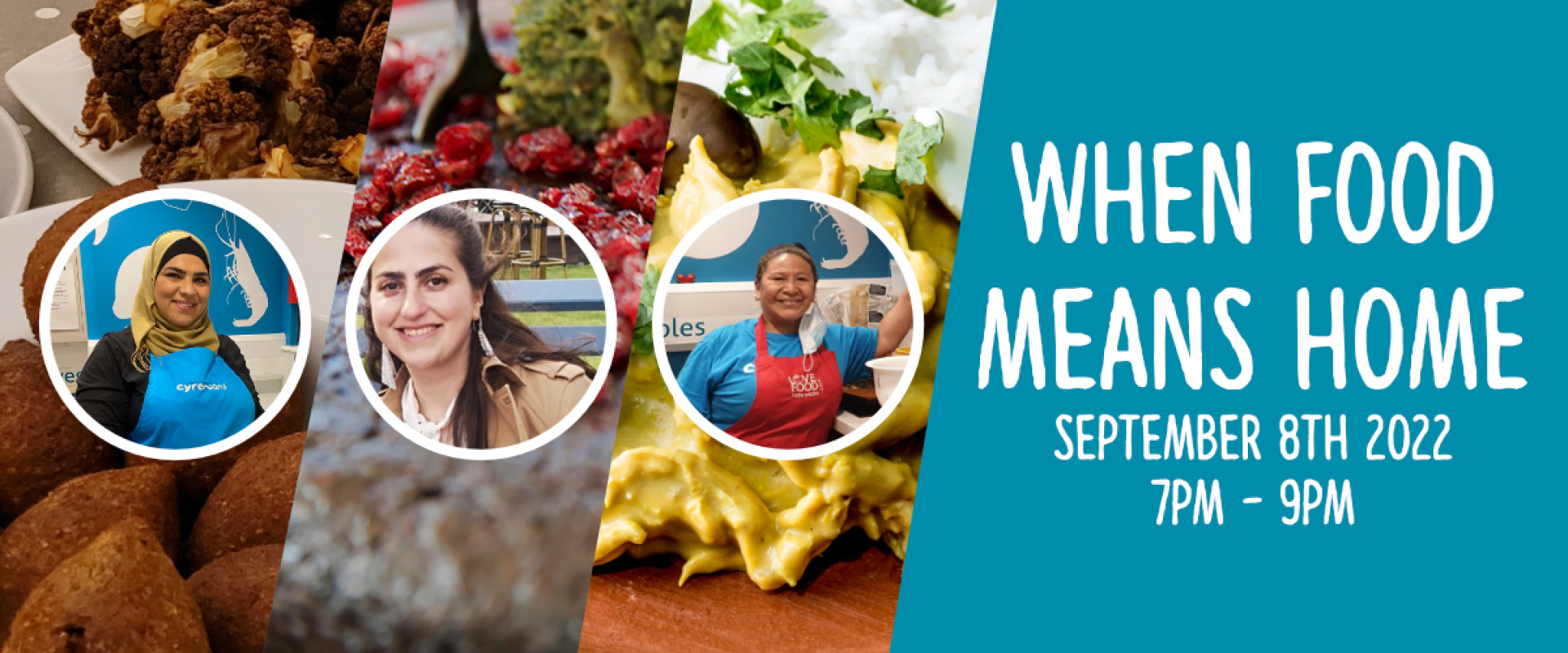 Enjoy a special evening with three fantastic chefs, and the delicious food from their respective countries on Thursday 8th September from 7pm to 9pm.
Anyone who has left home to live in another country will know that food has the power to summon precious memories of home through the smells, tastes and colours of familiar recipes and ingredients.
Inspired by the themes of food, comfort and nostalgia, Slow Food and Cyrenians have teamed up to organise a special event that celebrates the foods of Iran, Syria and Peru through the skills, knowledge and cultural identity of three fantastic chefs, Solmaz Eradat Oskoui, Noura Selibi and Mercedes Sullca.
Each chef will prepare three dishes from their respective homelands as a way of expressing why, for them, food means home. Not only will you enjoy delicious food, but the event will also provide you with the opportunity to meet new people and learn about the chefs, their own food journeys and the history surrounding the dishes.
About our events
By participating in our events you are directly supporting the work we do with people taking the first steps on their own food journeys, whether this is learning the basics of food hygiene and cooking, or receiving support via our flatpack meals services and community pantries. Thank you for choosing to participate in an event that makes a difference.
Location
Coffee Saints is a social enterprise cafe located in the city centre of Edinburgh, a short walk from St James Quarter and Edinburgh Playhouse. Accessible through Lothian Trams and Buses via York Place and Leith Street.