Hospitality Training Programme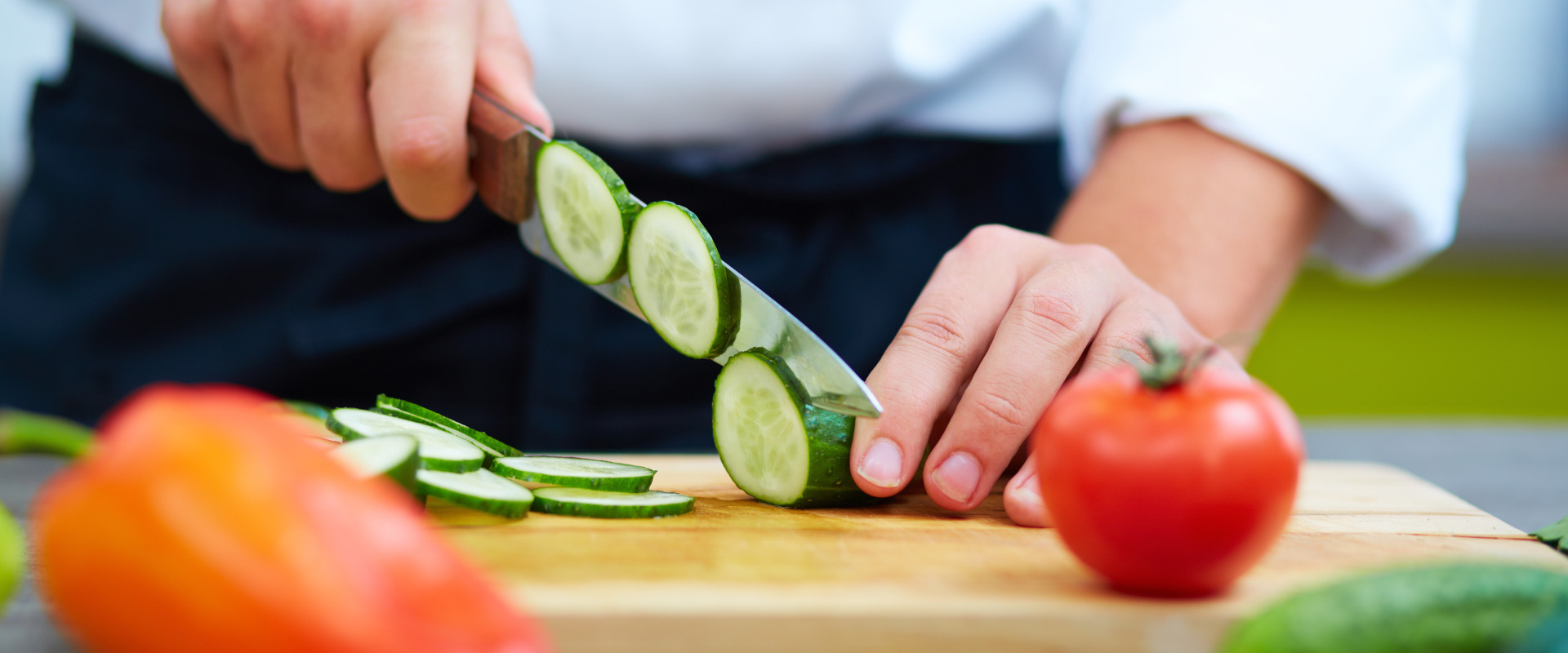 Interested in working in the Hospitality sector? Our Training Programme can provide you with the skills you need.
We run a training course at our Flaver and Haver Cook School, funded by the Real Farming Trust. The course is spread over 13 weeks with two days of teaching per week (Mon & Tues 2:30pm - 7pm), 4.5 hours each. Trainees gain experience in commercial cooking, learning the key skills needed to enter into and to progress in the hospitality sector. Trainees are paid the living wage for the 9hrs p/w that they are with us.
Over the 13 weeks the trainees learn skills such as; health and safety, gaining their Royal Environmental Health Institute of Scotland Elementary food hygiene certificate; knife skills; a variety of different cooking methods; menu planning; stock control; business start-up skills; plate design and much more. Trainees not only cook food for themselves, but also produce larger quantities of meals to be sent out to the communities and organisations that we support.
In the past year we have had 16 trainees, the majority of whom have gone on to employment in the hospitality sector and/or further training.
We are now looking to recruit the next cohort of new trainees to begin in the second half of October and conclude in late January, with a 3 week break for the festive season. You must be above the age of 16 and be able to work in the UK. We are looking for people who have the following attributes:
A passion for food
Basic kitchen skills
Desire to progress in hospitality
Good time keeping skills
A positive work attitude
Share Cyrenians values
I'm interested in taking part!
I would like to apply to take part in the training programme.