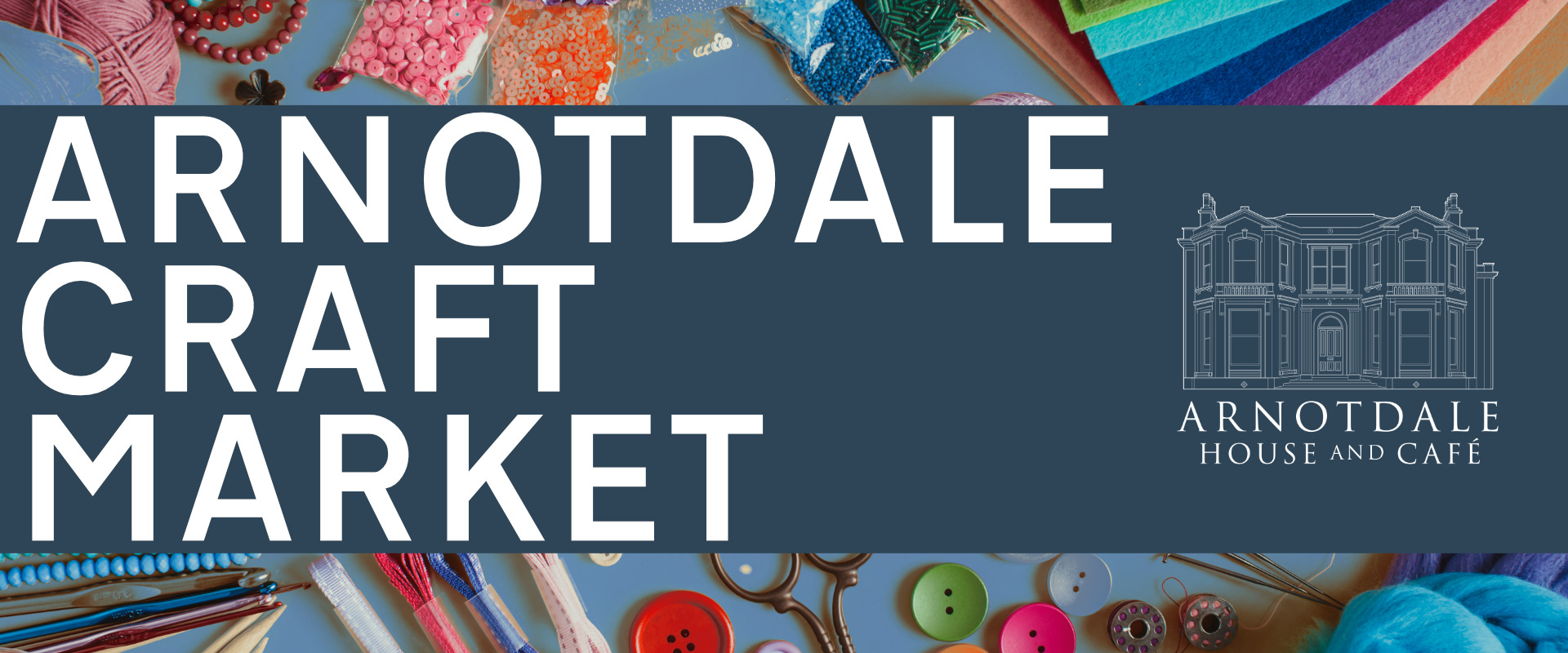 Join us on January 29th 2022 from 11am to 3pm for our inaugural Craft Market! Discover and support local artists, jewellers and more.
Our Falkirk-based establishment located in Dollar Park, Arnotdale House & Café is hosting its inaugural Craft Market. Showcasing locally produced products, ranging from fancy cards, to delicious treats such as fudge, to lovely jewellery.
Entry to the event is FREE.
You can expect to buy wonderful handemade, locally sourced products from popular crafters such as:
Angela Hayden - Gnome de Plume Fife
Margaret Graham - Maggies First Glass Design
Becca Gilbert/Michelle Thomson - Candogy
Mary Townson - Saline Sweet Treats
Jenni Behan - Bows
Mhairi Coleman - your wellness in mind
Keeley Bolton - Moon & Dusk Jewellery
Caroline Thom - Crafty Carly's Creations
Louise Forsyth - top to toe beauty with Louise (independent Consultant with body shop at home)
Tina Thompson - Licorice
Susan Graham - Kindred Knitwear
Lauren Crawford - Resin Jewelley
The Café will also be open, so why not stop by and grab some lunch or treats after you have explored the market?
Location
Arnotdale House & Cafe is located in historic and beautiful Dollar Park in the heart of Falkirk. Accessible through bus with a bus stop located outside the park.