Syrian Supper Club (Broomhouse Hub)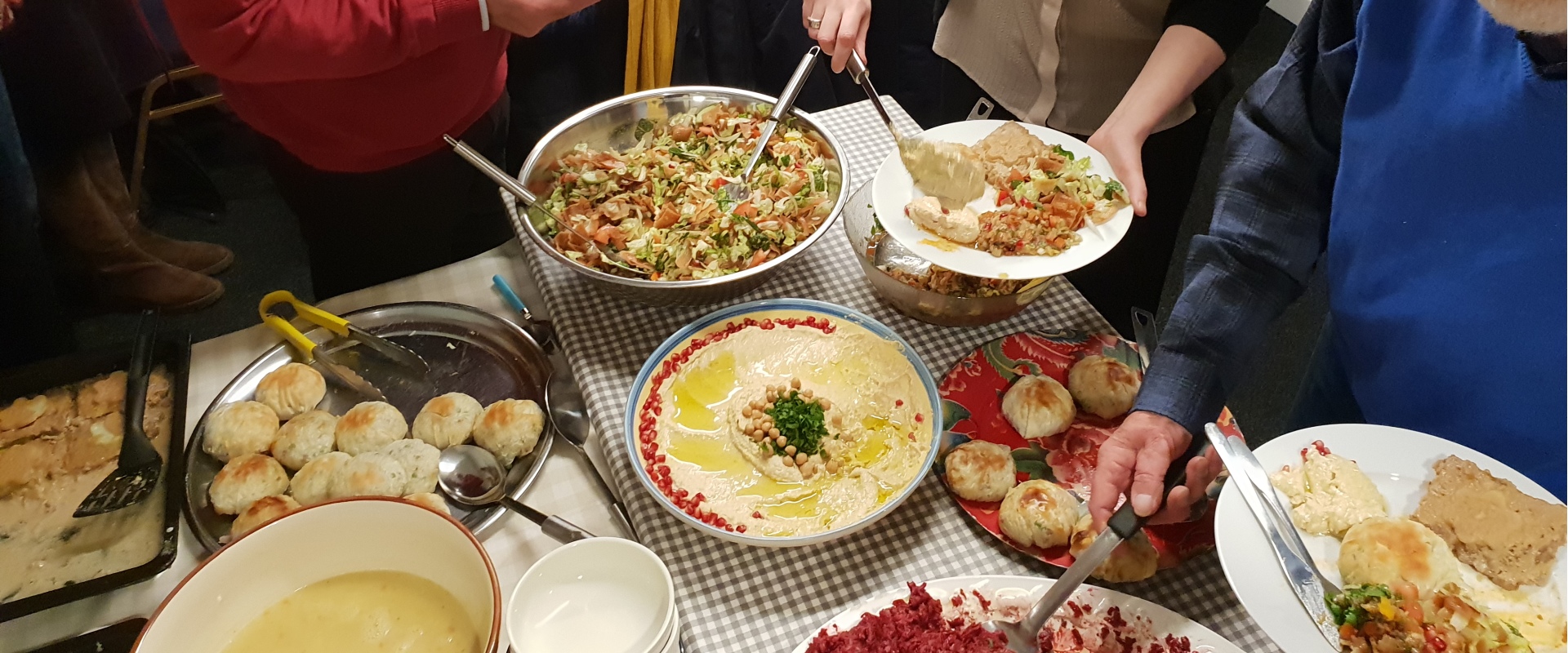 Looking to experience something new on your flavour palette? Join award-winning Syrian chef, Noura Selibi, on February 5th 2022 from 7pm to 9pm for a Supper Club that brings a taste of the world to your plate.
Not only will you enjoy delicious food, but our Supper Club will provide you with a chance to meet new people and learn about Nouras food journey, the history and culture of Syria and the delicious dishes that originate from there.
Grab a seat at the table and join us for an evening of great food and even better conversation.
About our Supper Clubs
Our much-loved Syrian supper clubs are back. From August 2018 until March 2020 we held 26 clubs with over 500 tickets sold. We had many regular attendees who would bring friends and family along to taste the delicious food as well as to experience the sheer joy of the community interactions that the clubs helped create. Our wonderful wife and husband chef team, Noura and Quays, became 'well-kent faces' on the Edinburgh food scene and a ticket to the supper club a sought-after item.
Typical menus include Noura's delicious hummus and her famous Maqluba.
We would love to welcome back old faces as well as new people to come and experience a taste of Syria in Edinburgh.
Looking for a last minute gift?
Purchase a gift voucher here, and show your loved one how much you care with our unique Syrian Supper Club experience.
By participating in our events you are directly supporting the work we do with people taking the first steps on their own food journeys, whether this is learning the basics of food hygeine and cooking, or receiving support via our flatpack meals services and community pantries. Thank you for choosing to participate in a class that makes a difference.
Location
Broomhouse Hub is situated in the Broomhouse area of Edinburgh, close to Edinburgh Napier University Sighthill Campus and a few stops away via Lothian Trams from Murrayfield Stadium.