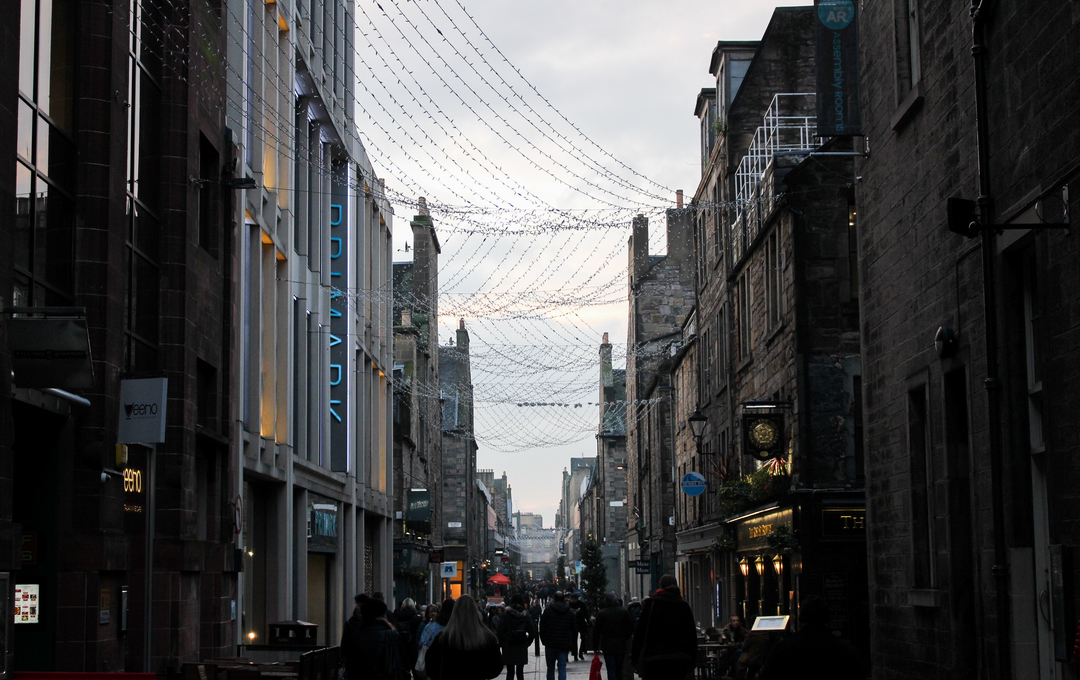 Ewan Aitken CEO writes in response to the Advisory Group on Economic Recovery Report
I was pleased to see the attempt by the Scottish Government's Advisory Group on Economic Recovery whose report was published on Monday of this week to frame economics as being about much more than money, finance, transactions and even growth.
Entitled "Towards a robust, resilient, wellbeing economy", the report uses the OECD's 4 "capitals" or pillars; economic, human, social and natural to view the challenges ahead, suggesting strongly we cannot see this crisis in purely financial terms. It argues that the three priorities are inequality, education and employment and offers a 25- point plan of action – not, as the report puts it – a "shopping list" but a plan to be implemented.
This kind of thinking, which asks first who are we, what can we do, where are we, what do we have and how are we connected before saying this is what we should do based on the answers we conclude is very similar to the arguments of E F Schumacher, author of "small is beautiful" about whom I have written previously. The one difference is Schumacher argued we need to be really careful about assuming continued growth could be achieved when there was a limit to the raw materials nature could provide. This report sees growth as key and, given where we are I can understand why it is right for now – with a suggested 33% drop in the economy we will need some growth just to get back to where we are - but I would argue growth is not the answer forever.
The 25 actions are good and should be followed through – I hope they are seen as whole and not cherry-picked based on political expediency or deliverability. But I hope this new framing of what's important to make an economy "human-sized" as Schumacher would have put it will not be lost. As the OCED puts it in this excellent little video – unequal societies hurt everyone in that society. This crisis has exposed just how unequal we are as a society; as the author Damien Barr put it: "We are not all in the same boat. We are all in the same storm. Some are on super-yachts. Some have just the one oar." So out of this we need to not just go back to where we were before but actually close that gap. We need, for example; to really understand what the impact of what the report calls learning loss for those who could not access school during the crisis and invest to make sure it is not a lifetime scar. And we need not just jobs, but jobs where people flourish, where the impact on the natural environment is paid attention to, where human connection is encouraged and social connection seen as a thing of value to be nurtured.
There was specific reference to the third sector's role in the recovery we need. I was glad to see we made it (though not until page 51…) but it was still not a thread right through the whole plan. Our contribution was seen as primarily social. Which is good and true but does not represent all of us, or all we contribute. The work of charities is not an add on to the economy but fundamental to it. We are the glue which creates social and human connection in many people's lives; and in Covid, our infrastructure and capacity for innovation has literally saved lives. We create jobs and more importantly we create the pathways into work for people who otherwise would struggle to get into work; Cyrenians took its employability programme online, got accredited and got people into work during the crisis. And we trade; we are part of the business of business.
As this report rightly says, there is much to be done together so we can, as communities and as a nation ride out this storm. It is all our responsibility to be part of the solution. And charities – the third sector in all its myriad of manifestations, with the right support and understanding of how we are not just a 'nice to have' but a 'must not lose', are the way those who find themselves not on a superyacht but grasping at an oar can find their way to dry land and a flourishing life. We have the report. Let us make it a reality.