Community life doesn't just happen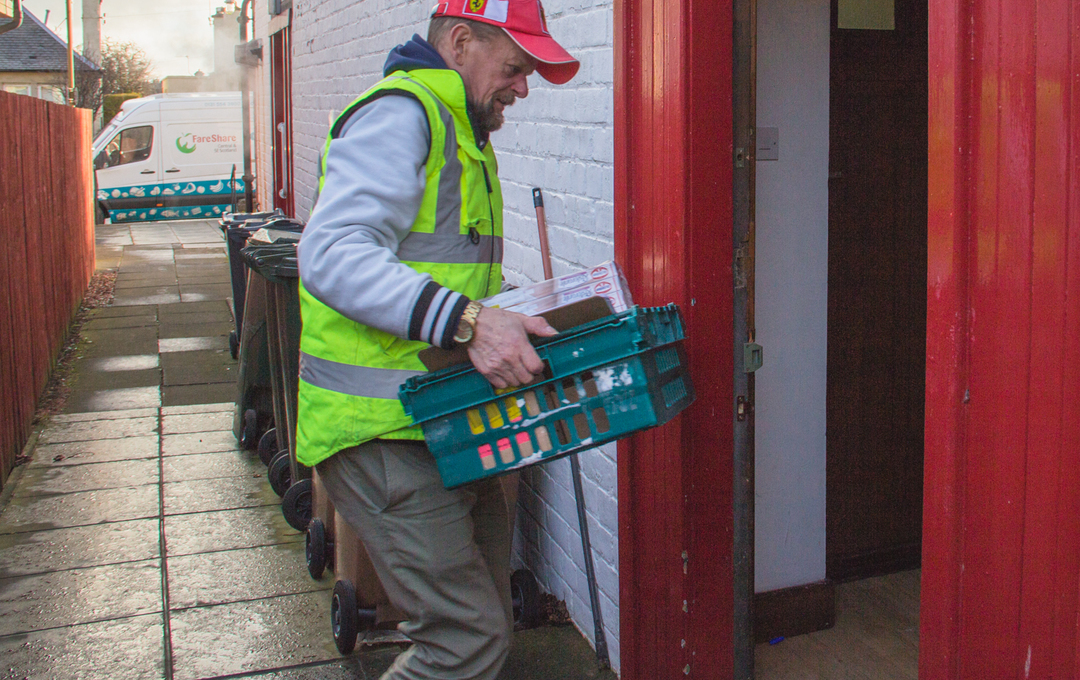 Ewan Aitken CEO writes on the need for 'anchor organisations' to enable community life to flourish.
One of the amazing aspects of our Covid response has been the way in which our Fareshare community food members (CFMs) – the over 150 community groups who take the food we supply - have stepped up for their communities. We have been able to shift so much food because they have been able to get it the 'last mile' into their communities and to the people who need it most. We could not be shifting 50 tonnes of food a week, 5 times our normal levels, if they were not plugged into their communities and connected to the people who need support.
There's lots of evidence that community life doesn't just happen; it needs one or more anchor organisations to be the catalyst for activity and connection. These organisation aren't all the same. They can be focused on very different things. They can be a bowling club, a youth club, a church, a community centre, a community garden, a tenant's group, a housing association - any one of the myriad of different groups which gather people together on a regular basis. They don't need to organise everything nor do people in their community need to ask their permission to do things. But having at least one organisation that is paying attention to what's happening locally and responding when needed is central to a community having the capacity to be a connected place where people feel they belong. Many of our CFMs play this role in their community. It's why we were able to get so much food to so many so quickly; we already had the network in place to do it.
One example of an anchor organisation is Goodtrees Neighbourhood Centre in Moredun. It does an incredible amount of work for all age-groups, a great deal of which is done by volunteers. It is not just the activity which makes it an anchor organisation, but the way in which it is the glue of the community. In response to Covid, the team there have been delivering sometime 500 plus meals a day – because they know who the people who are in need are.
Alongside the food from our FareShare depot and Community Cook School, our mediation and support teams are hosting workshops and providing activity packs for families. And that's only one part of what the Goodtrees team are doing. It's a whole service for all the people.
Yet at the same time, they are having to campaign for funding because their Council grant was cut. Their young people posted a video calling for help which really struck a cord with me.
I know the City Council have had to make some tough choices recently but there does seem to be an imbalance over where funding goes. North Edinburgh received 71% of funding whereas South Edinburgh, with 8 of the poorest areas in the city, received only 29%.
I'd encourage the Council to look at the impact of their funding programme differently. At present, it's done by competitive bidding with no account of the spread across the city. This crisis has shown how there is a need for every community to have an anchor organisation or even two. How about funding is broken down over, say, neighbourhood partnership areas ,so there is more chance of making sure every area has at least one organisation like Goodtrees to be the 'glue' of the community, and funding them to play that role as well as the activity they do as a 'day job'? Like our network of CFMs, the city would be building in a resilience into its communities, ready to respond, taking whatever was needed in a crisis the 'last mile'. Who knows local needs better than local people themselves? Such an approach would go some way to removing the disparities of funding distribution in the city and make sure places like Goodtrees Neighbourhood Centre were supported and valued for the lifesaving work they do.