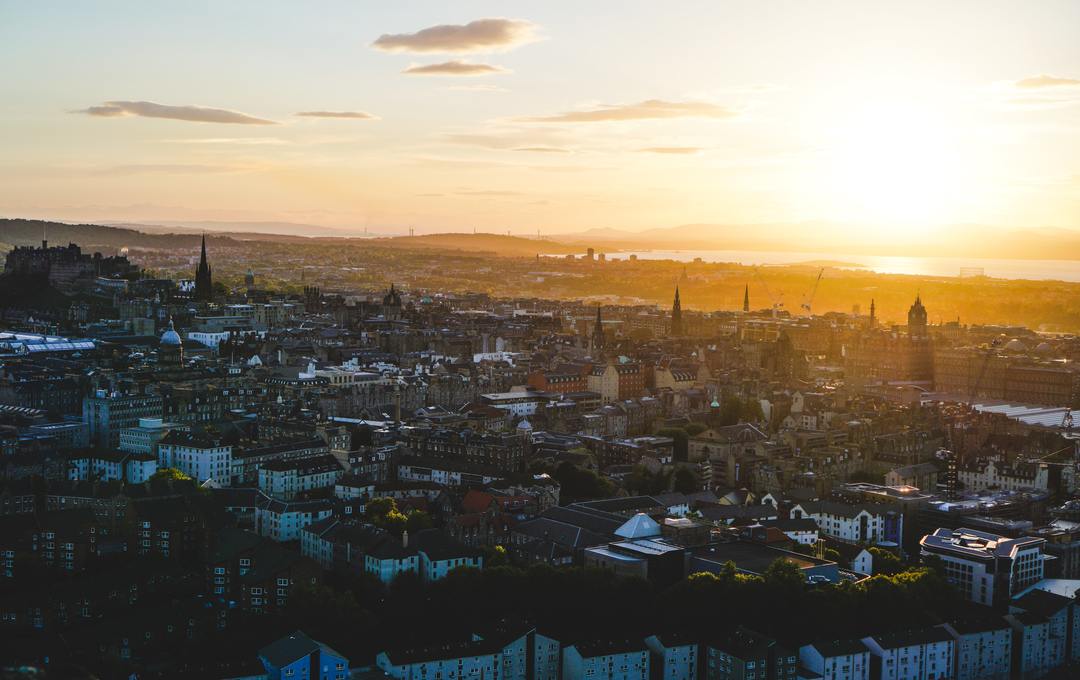 Ewan Aitken CEO reflects on the important but difficult task of looking ahead during uncertain times.
I have been trying to begin each morning with a walk round Lochend Park, which is about a 10 minutes walk from where I live. I head off early, around 6.45am, just as the park is waking up; ducks on the pond, swans looking for food, birds in the trees along with the occasional squirrel. Not seen any foxes yet though I know there are some who make the park their home.
It's been good to see the trees beginning to bud and the spring flowers adding their colour to the landscape. Right now I find it a good substitute for my meditation practice which, in all honesty, I have been struggling with. I am finding it very hard to empty my mind and be still when there's not only so much going on and so many things which need attention whilst the collective stress levels of the nation are at their highest. So instead, I walk and look, paying attention not just to what is before me but what is coming soon. It feels like a reminder from nature that we will get through this, difficult as that seems right now.
I know looking ahead is a tough ask for many folk now. My Cyrenians colleagues have played such a blinder in completely refiguring all our services so we are able to keep supporting the maximum number of people, both remotely and through direct lifeline support, whilst keeping both staff and those we journey with safe. They have been even more innovative than ever, designing new online support and engagement so in some cases we've even started to support new people, and in our lifeline services taking what we already do and turning those skills to completely new ways of delivering support. This creativity and commitment to those in need is why we've been able to cope with the pressure and demands this crisis has brought upon us as an organisation
Because the changes we have had to introduce have been huge and dramatic over a very short space of time, and our understanding of what is needed is continuing to develop, my Cyrenians colleagues are still working through the implications of all this. It's hard going and challenging at times. Which means looking ahead to the next stage and beyond is hard. But looking ahead is what we have to do.
I am taking a three-stage approach to our journey through this crisis and out the other side. Whilst the immediate issues which have led to lockdown etc. will hopefully be receding in the next couple of months, the impact of this crisis will be felt by all of us for at least a further 18 months, maybe two years. Thinking now how to ride this storm is the first act of survival and sustainability.
We're in a respond and react phase right now – reconfiguring what we offer, keeping staff and those we support safe, and making sure that we're resilient during this crisis and beyond by assessing the impact and seeking financial help. In amongst this, we're keeping an eye on innovations which could be carried over post-crisis.
Looking ahead, the next will be a period where we recover and reconfigure – the post-lockdown (but not-quite-out-of-it) stage. Looking at what can be 'as-before', what can't, and what new things we should be doing. Paying close to attention to the impact on staff, and what is needed to make sure they're supported through a huge change. And taking cognisance of a new economic landscape – with its impact on both our income, and on increased demand for our services
Finally, as we reflect and rebuild as we come out of this crisis, we will be taking stock, placing the voice of lived experience at the heart of our decision making. It is hard to imagine exactly how the world will look exactly in 2 years time, but through staying true to our values and commitment to trusted relationships, I am confident that we will steer our way through.
This is a long haul. Those fresh buds I saw on the trees in Lochend park are just the first stage of the journey out of winter. As the weather changes, so the trees change what they are doing to make the best of the changing seasons. It's an approach we could do well to take ourselves.
Last month, we launched an emergency appeal so that we can continue to support those without a home or support networks to rely on - both during this crisis, and beyond it.