Prevention - What is our ambition?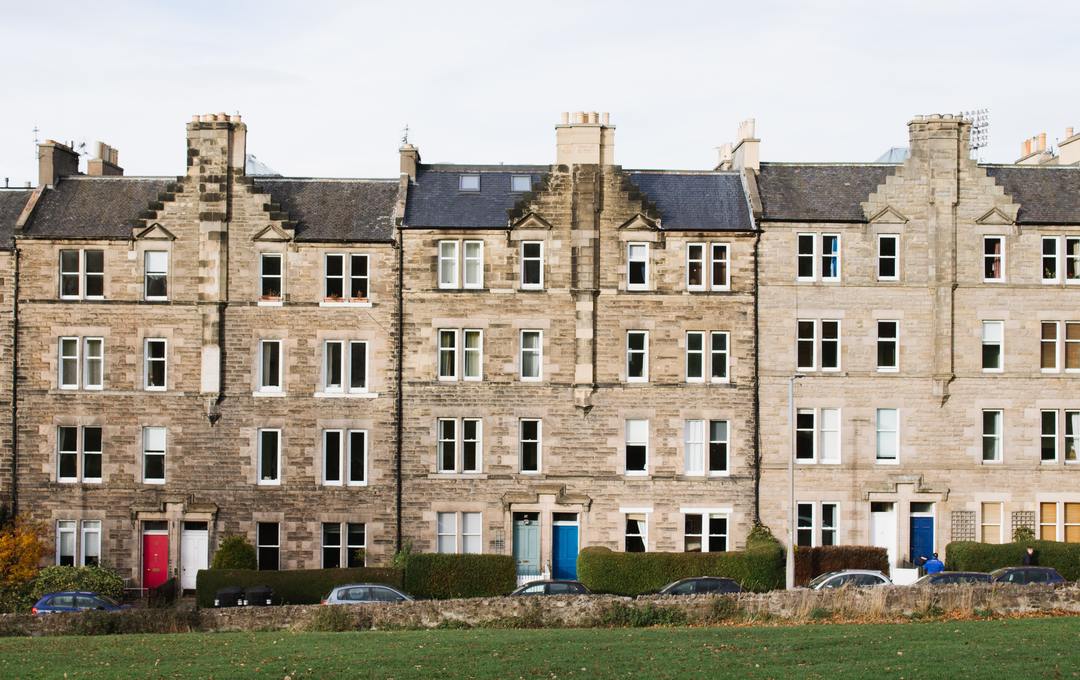 This guest blog comes from Alison Watson from Shelter Scotland, who writes on homelessness prevention.
Like many of us working to tackle Scotland's housing emergency and the growing crisis of homelessness, I welcome the increasing dialogue about prevention. What I want to try and do here is get behind the warm words through considering learning from beyond our sector which I think can help us build a better response. I also wanted to challenge some of my own preconceptions about what people need from service providers, whilst not losing sight of the fact that success will require sustained investment in support and a radical increase in social housing.
Beyond these key points, I'm not attempting to provide a prescription for change. Instead I wanted to set out and share some connections I've been making recently, as a contribution to a debate that I think needs to draw in new ideas. I will argue that we need to be prepared to challenge and change the thresholds we set for individuals to access help and support. But we also have to recognise wider, structural factors: put simply, you can't prevent homelessness if you don't have enough homes. Everyone is a complex individual, but whatever goes right or wrong for any of us individually, that shouldn't lead to anyone becoming homeless and it won't, if we have a sufficient supply of social housing.
Perhaps the key statement in the Scottish Government: COSLA 'Ending Homelessness Together' Plan regarding prevention is this: "We want to see a step change in the prevention of homelessness". Agreed. However, the only key action for which there is a specific commitment is this: "We will develop preventative pathways for the groups at highest risk of rough sleeping and homelessness".
Is this ambitious enough – if the overall challenge we have set ourselves is to end homelessness, is it enough to prevent homelessness amongst those groups of people we know are already at risk? What do we need to do to prevent someone even being on a pathway to homelessness? Is it our ambition to end homelessness – or to stop it?
We talk a great deal about 'pushing our focus upstream' and 'early intervention' and indeed, that rhetoric is included in the Joint High-Level Plan. But where are we defining what that actually looks like? Where are we having the debate about the specific actions we need to take, who needs to take those actions and when?
This is not a discussion with nothing to inform or shape it. There have been a host of initiatives to test upstream action which tackles the factors in someone's life which can set them on a pathway to homelessness. We are also fortunate in Scotland to have a rich source of data across all our local authorities (HL1-3 and PREVENT1) which tells us why people present to their local authority as homeless. And we also have the unique and totemic research undertaken by Dr. Andrew Waugh linking data on health to that local authority data on homelessness.
So what does the data tell us? There are consistent trends – young people continue year-on-year to be vastly over-represented in homelessness statistics; relationship breakdown is given as the primary cause of homelessness in almost 20% of cases. Whilst local authority data places us at a great advantage in Scotland, providing such a huge source of information on homelessness consistently gathered across all geographic areas, there remain challenges – for example, 25% of homeless applicants stated that their reason for homelessness was 'other'. We also need to recognise that not everyone who experiences homelessness seeks help from their local authority and that a continued failure to research 'hidden' homelessness undermines the effectiveness of our responses. Dr. Joanne Bretherton of the University of York highlights that women tend to use strategies to cope with homelessness that avoid or delay contact with services and will only seek help when they have exhausted all other options. Unless we undertake research into hidden homelessness, women's experiences of homelessness will continue to be missing from the policy-making which underpins our thinking and plans to prevent homelessness.
Turning to Andrew Waugh's data linkage work, there are some very clear indications on where we might want to focus our attention to optimise the effectiveness of interventions to prevent homelessness. This study highlights that people who experienced homelessness had multiple interactions with health services before they became homeless. If we want to focus on early intervention, stopping someone being on a pathway to homelessness – should we start with primary care?
In 2017, Shelter Scotland secured funding from the (then) Money Advice Service to pilot a programme we called 'Healthy Finances'. The aim was to test an approach rooted in primary care that would reach individuals who were vulnerable to becoming of homeless, due to the impact of their mental health – in the main - on their ability to manage their finances. The people we targeted had mental health issues and were not engaging with any other service, apart from their GP. We were building on the premise of other successful interventions based within primary care, such as the Glasgow Centre for Population Health's 'Healthier, Wealthier Children' programme, which underlined that because primary care in general and GPs specifically are amongst the most trusted professionals, a recommendation from a GP to seek financial or housing advice is much more likely to lead to the person engaging with that support. Making money and debt a subject of routine enquiry from GPs addresses one of the biggest barriers to securing early intervention on the problems that can lead to homelessness: stigma.
Healthy Finances was independently evaluated by Rocket Science, whose report highlighted that a key benefit of the programme was "removing barriers related to stigma around financial and housing difficulties such as offering support in close collaboration with primary health care, which is less stigmatised". The evaluation demonstrated that the financial wellbeing and the housing situations of clients were improved, with positive impacts on mental health. It also highlighted that the health staff involved in the programme perceived the collaboration with Healthy Finances as 'low-burden', which is welcomed in the context that GPs may have an understandable concern that such an approach would add to their workload. Moreover, the health staff involved reported to Rocket Science that Healthy Finances actually relieved some of the pressure on primary health care.
Going back to the challenge of driving our prevention focus upstream, I found a recent seminar on family support challenged my own thinking. Despite the dialogue and debates around adverse childhood experiences in the past couple of years, I'm not sure that has stimulated any thinking about the role of family support towards the prevention of homelessness. The seminar was focused on supporting families in the early years – organised by Children in Scotland, Parenting Across Scotland and One Parent Families Scotland. Addressing the audience, Ingela Naumann of the University of Edinburgh called for 'enlightened pragmatism' in our approach to policy-making, highlighting that the science which tells us that brain development in the early years is critical, has not led to practical action and practice change where it will make the most impact.
At the same seminar, Isobel Lawson of Stepping Stones for Families spoke of the evaluation of their services by the Glasgow Centre for Population Health which underlined that supporting parents is key to developing happy and confident children. One particularly interesting aspect of the Stepping Stones model is that their family support is co-located within nurseries. This echoes one of the success factors of Healthy Finances – aligning support within universal services. As well as being based in standalone centres, the bulk of family support services are also located in areas of multiple deprivation. This raises another key consideration: what is the threshold for receiving support and how does that relate to our thinking on preventing homelessness? This challenges us to consider that if we set 'vulnerability' as the qualifying criteria for receiving help, are we creating a barrier rather than opening a door?
One helpful perspective on this question can be taken from mental health services. There has been a commitment for approaching two decades that our formal mental health services prioritise people labelled as having 'severe and enduring' mental health issues. And where we now find ourselves is a situation in which people who, by that measure, have 'low to medium' needs, are locked out of accessing services. Unless you have a mental health crisis, it has become increasingly difficult for people to access help. The Scottish Government recently recognised this issue as it relates to the mental health of young people, who can wait for many months to access the formal support of Child and Adolescent Mental Health Services, by which time in most cases, their mental health will have significantly worsened.
This is a cautionary tale to keep in mind when we look at what investment decisions are flowing from the Joint High-Level Plan. Despite the Plan covering a wide range of potential measures, investment to date has been focused on the alleviation of homelessness, with considerable funds being dedicated specifically towards Housing First. Whilst there is compelling evidence that Housing First can deliver significant and sustained benefits for people we label as having 'multiple and complex needs', major evaluations of successful programmes in Liverpool (Crisis) and Manchester (Shelter) highlight that Housing First is best deployed within the context of a strategic approach to homelessness, which ensures equal priority and investment is dedicated to prevention.
It is also worth using the comparison with mental health services to consider another element of homelessness prevention – information and advice. In Scotland, we have a pretty patchy provision of housing advice, partly resulting from the limited extent of the duty for local authorities to provide housing advice. In the main, this means that it is only at the point of a housing crisis that people can access help. However, several housing providers in the social sector have successfully demonstrated the benefits of providing very early advice on debt, for example, to prevent rent arrears and the accompanying risk of homelessness through eviction. Given the worrying increase in evictions and the contribution that makes to Scotland's worsening homelessness tally, there is a need to ensure that everyone who has a roof over their head can access the advice and support they need to avoid joining the growing queues at the doors of our housing departments when things go wrong in their lives.
How we effectively prevent homelessness, when we set our ambition as stopping, not ending homelessness, requires us to consider a wide range of factors and it certainly requires us to look beyond our housing system. Starting to think about key lessons from family and child support, primary care and acute healthcare is hopefully one way of moving us forward with that ambition.
Alison Watson is responsible for the leadership and development of Shelter Scotland's services across Scotland and also leads on volunteering and involvement. She has worked in the health and social care field for 30 years, mostly in the Third Sector, but has also worked in local authorities and within the NHS. Prior to joining Shelter Scotland, Alison worked in the mental health field, where she played a leading role in the development of several innovative services, as well as making a major contribution to pioneering the involvement of service users in the design, delivery and management of services.