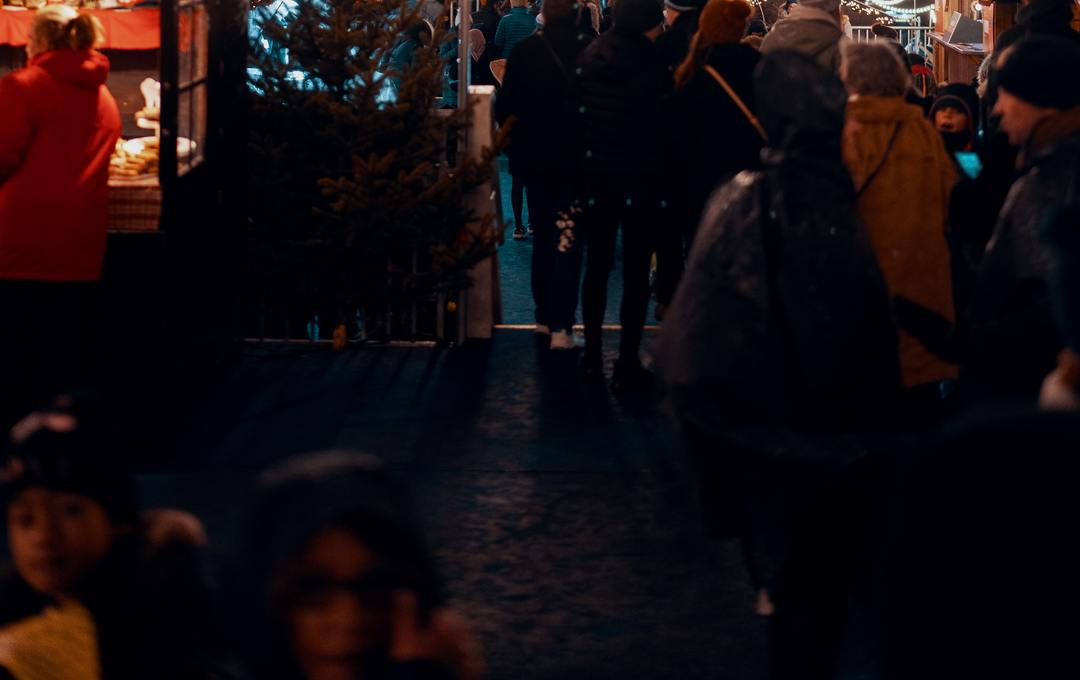 Ewan Aitken CEO reflects at the end of the year on the UK General Election result, the dangers our communities face, and the signs of hope we can find around us
Our family is blessed to have both an adopted Granny and an adopted Aunty. They add immeasurably to our life as a family in very different ways and we love them dearly. One of our family Christmas traditions is taking them to a Christmas show and this year was no exception, despite our adopted granny amazingly having reached the grand old age of 100 earlier this month!
We went to the Lyceum's 'An Edinburgh Christmas Carol' – which includes Greyfriars Bobby as a key character. Puppets play both Bobby and Tiny Tim. They are brilliant and they really add something special to the performance.
The play is both funny and poignant as of course it's an exploration of the devastating impact of greed on the human soul and our capacity to turn worldly success to the seeds of our own destruction. Given the results of the recent elections for the UK Government and the continuation of the ideology of othering difference - of protecting the wealthy and condemning the poor and excluded; of choosing power over truth and accountability - I fear Charles Dickens may be more of a prophet than he would have wished to have been.
Life expectancy has stalled and in some areas fallen in recent years. In Scotland, a family loses their home every 18 minutes. In that same time period, the use of foodbanks has increased to the point where 1 in 50 households are using them. The Joseph Rowntree Foundation have shown that more than 1.5 million people are now destitute in 21st century Britain: without the bare essentials, and locked out of the opportunity to lead a valued and fulfilling life.
This should shock us to our core, but I fear that the onslaught of numbers and statistics in our news over the past few years comes across as too abstract and remote – that, rather than spurring us to action, we often feel powerless to change it, disconnected. At Cyrenians we see the impact of these terrible statistics every day in our work. The decisions of those in power might seem far away but they have a direct consequence on people, often those least able to resist or recover.
And yet every day I also see signs of hope: the transformation in the lives of those we journey with; the gifts and commitment of those who choose to support us with time, talents and money, usually with no desire or wish for acknowledgement or repayment in any way. I see hope in the willingness of more and more organisations choosing to collaborate rather than compete, and many in the public and businesses sectors seeking to share in solutions and support, seeing themselves not as separate sectors but as fellow citizens with a common responsibility of caring for our neighbour and the stranger.
The last year has been tough and the year ahead will be similar. But there has also been moments full of joy and celebration as shared journeys of change, often taken with the tiniest of steps, have seen lives of folk in tough realities changing for the better. And as one person with whom we have journeyed said to me –'Cyrenians saved my life because you showed me kindness not condemnation'.
This winter, we have been sharing the stories of those we've journeyed with in the past year for our #12tales campaign. They provide a glimpse of the many hardships and tough realities people face, and the transformational self-directed change that a listening ear and a helping hand can make possible. Read Ben's story today