Guest Blog: Person-led #SystemChange, pt. 1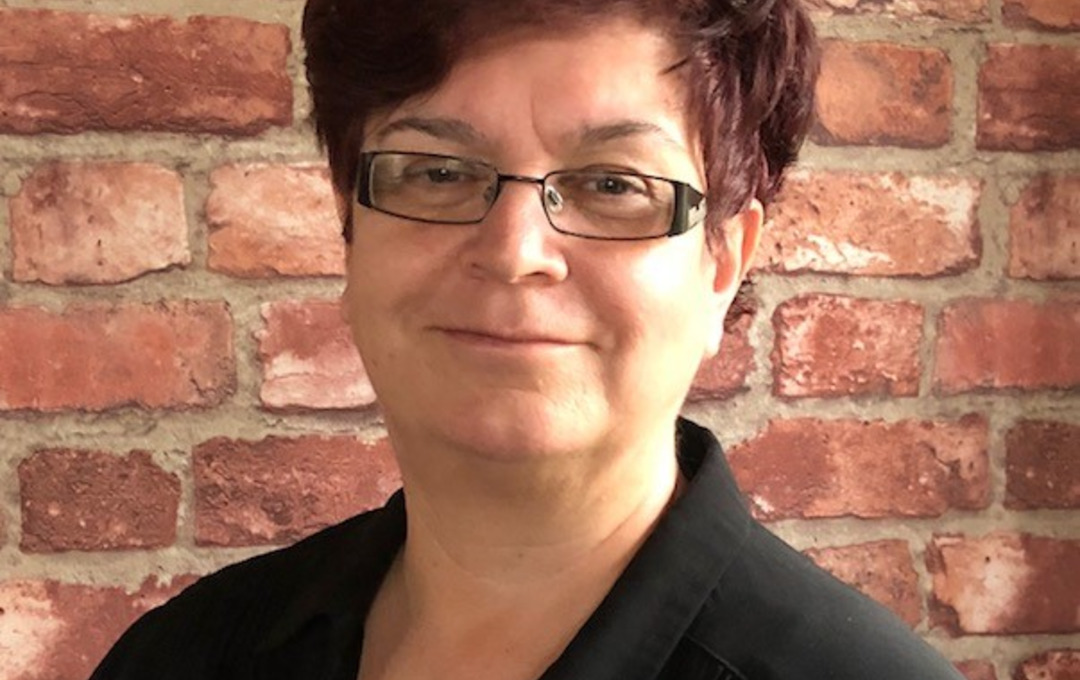 Over a period of 8 years, Mayday has transformed from a fairly traditional, medium sized supported housing charity, to a U.K. wide influencer for systemic change. Through open, honest conversations, and developing trusted relationships, it has become an organisation where the work and future plans are direct by people themselves – not simply set in the board room.
Pat McArdle, CEO of Mayday Trust, reflects on the challenging lessons they've learnt on the way, the failures of the system as it stands, and how we must collectively create the kind of #SystemChange that ensures that a tough time in a person's life does not become a life-sentence.
Part one focuses on the problem of homeless identity, and the potential pitfalls of popular homeless involvement strategies:
Why Mayday doesn't do 'service user involvement strategies' but instead models a 'person-led' approach!
In 2012 Mayday did what we have never ever done before; we really listened to people and deeply reflected upon what people had to say.
What we heard was so powerful it couldn't be ignored and as a result we radically transformed every aspect of our organisation. This included what we did, our thinking, our behaviours, our culture, our mission, our structures, processes, and our whole approach. When we listened to people, we didn't ask what their needs were, about their past experiences or what they wanted in the future. We simply asked people what they thought of homelessness services and then… we just listened.
Mayday moved away from setting strategy exclusively in the Board room with a SWOT analysis and external environmental scan, and became an organisation where the work and future plans were directed by people themselves. People we worked with defined the problem and our challenge was to respond effectively.
In modelling what we hope is a futuristic 'person led' approach, we continue to learn and adapt and evolve ways that we can dynamically embed live time feedback from the people we are working with.
Here are some of the challenging lessons that we have learnt along the way:
Homeless identity
The current U.K. deficit informed support system can have a significant, negative, psychological impact on individuals who go through it.
Individuals' identity, status, connections, everyday routine and familiarity is often all WITHIN professional services and outside of their communities. When people are 'moved on' from supported housing into independent living, there is a huge psychological leap that is rarely considered when people go from the artificial environment of institutional accommodation and support, to real world community based living.
The constant focus on needs and finding solutions to fix identified problems has perversely created a psychological dependency on services and many people have become institutionalised within the system. Those who try to maintain any level of control or dignity describe being 'beaten down' or labelled 'trouble makers' by an inflexible system.
The main narrative within professional settings is still around 'clients', 'our people', 'people with multiple and complex needs', 'people with severe and multiple disadvantage'. So much so that people themselves have started to see, define themselves, internalise as 'a problematic or helpless, hopeless homeless client'; a far cry from recognising, let alone utilising the significant capabilities that people have and away from the strength based approaches that we know work better with people going through these tough times.
This psychological dependency and systemic damage to individuals has mainly remained unseen and the alarming extent of this has not, as yet, been commonly recognised within the homeless and supported housing sectors in the UK. We do not see the problem as the system and us within it but focus all our energy in introducing new ways to work better with people.
There has however, been a growing focus on discussions around 'othering' and how the 'us and them' culture has negatively impacted on people's ability to reintegrate back into communities which we welcome.
Homeless involvement strategies or involving people with 'lived experience'.
Further exasperating this problem of the 'homeless identity' is the presence of service user involvement strategies and the growing commitment of involving people with 'lived experience' in activities ranging from Board representation, involvement in staff recruitment, policy evaluation and service evaluation and design.
Effective 'engagement' has always been problematic as well as a common topic of debate. From our experience, most of these approaches have felt uncomfortable and/or tokenistic and have often resulted in the loudest voices being heard, or a single person representing the views of diverse people who are not a homogenous group.
We have therefore seen, upon closer reflection, these now common approaches to involving people remain a significant systemic issue and often results in the benefits swaying toward the organisations and professionals, inadvertently bringing about further harm and deepening the institutionalisation and reinforcing the 'homeless personae' of people using the services.
In one of the city's we work, we talked to someone who had their own flat but travelled back to the hostel every week for a chess club. This sounds positive in terms of friendship and connection but introducing someone to their local chess club can transform and sustain a new identify away from support services which is what we all want. Homelessness should be a brief transition in someone's life so doing all we can not to trap people is key.
Next week, Pat's #SystemChange guest blog will look at the benefits of 'intelligent listening' to move away from a system that, in defining a person by an assumed problem, can do more harm than good.
Pat McArdle, CEO of the Mayday Trust, has been passionately working to tackle homelessness in the UK and Ireland for over 25 years.
Prior to joining Mayday in 2011, Pat worked for organisations including HARP, Cork Simon Community, Foyer Federation and YWCA England & Wales where she managed and developed a range of homelessness services, day centres, wet provision for drinkers, supported accommodation and hostels. Her passions and specialisms include drug and alcohol support, mental health, youth homelessness and working with women.