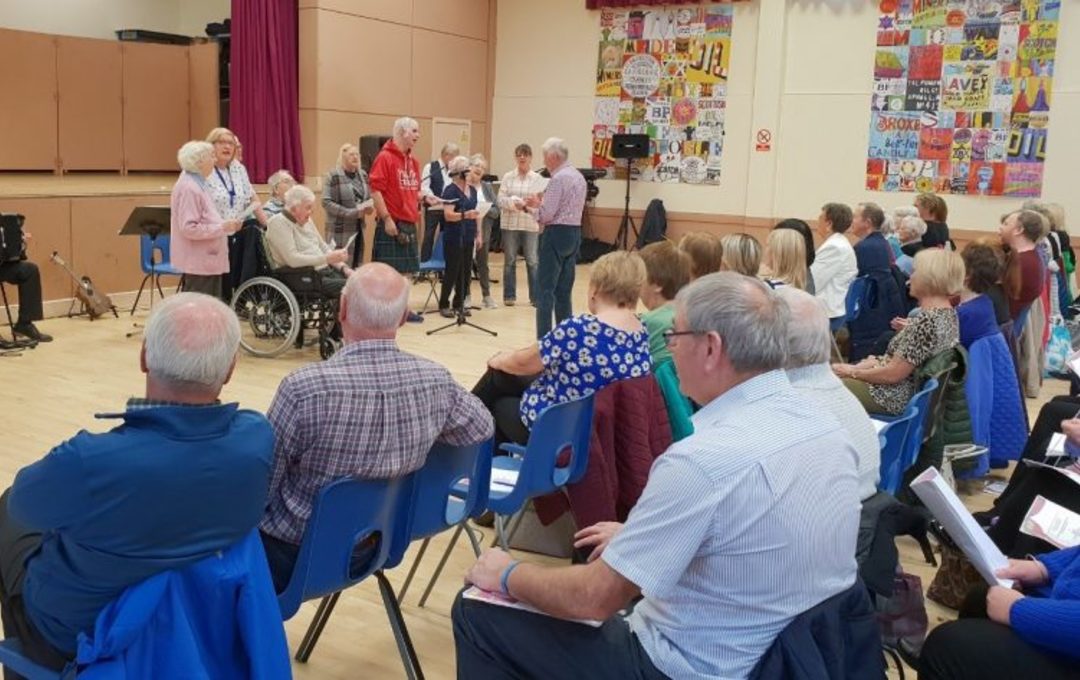 This week, Pauline Moffat, Service Manager for our Older People, Active Lives (OPAL) service, discusses the benefit of partnership working:
One of the things I love about our work at Cyrenians is that we don't want to or need to compete with other organisations. Instead we get to work alongside them in making life better for those people we journey with.
At Older People, Active Lives in West Lothian we regularly connect with other charities and organisations in the area to find out what they are doing so that we can share this with our clients. We may arrange for a volunteer to visit or accompany someone to a group weekly but this may be their only outing all week and often people want more. Our partnership working aims to ensure the older people in our community have more than just one option to choose from and several if they so desire to maintain or increase independence and wellbeing.
So although OPAL have 13 community groups within the area, we also know that Xcite/Ageing Well host a range of classes from Thai Chi to Line Dancing, Food Train have a range of services including a mobile library, Generation Arts have a varied arts programme and Re-engage (formerly Contact the Elderly) run monthly social gatherings.
As well as being able to tell our clients about other opportunities which may be of interest we also like to be able to support them as much as we can and connecting with organisations such as Alzheimers Scotland, Carers of West Lothian and Health in Mind means that they can source any more specific help they need.
Our partnerships with local housing authorities such as Bield, Cairn and Hanover have allowed us to set up 7 of our groups from rooms or lounges provided by them which benefits local residents as well as those living within the complex.
The photo below shows some of our Singing for Health group which we run in partnership with Xcite's Ageing Well programme performing at this years "Older People have Talent Show". This group allows people to come together, enjoy a cuppa then have a good old singsong and is run by staff and volunteers from both services. A study by the University of Oxford reveals the physical and psychological benefits of singing and how it can promote happiness and wellbeing. We agree wholeheartedly with this as does our group attendee Victoria who recently commented:
"You don't need to be able to sing, you just need to be able to laugh"
Our Older People, Active Lives (OPAL) service supports older people in West Lothian to live active, independent lives.
By supporting people to continue living independently in their own homes we can help prevent the need for institutional care in hospital or a residential setting, whilst helping build strong community links.