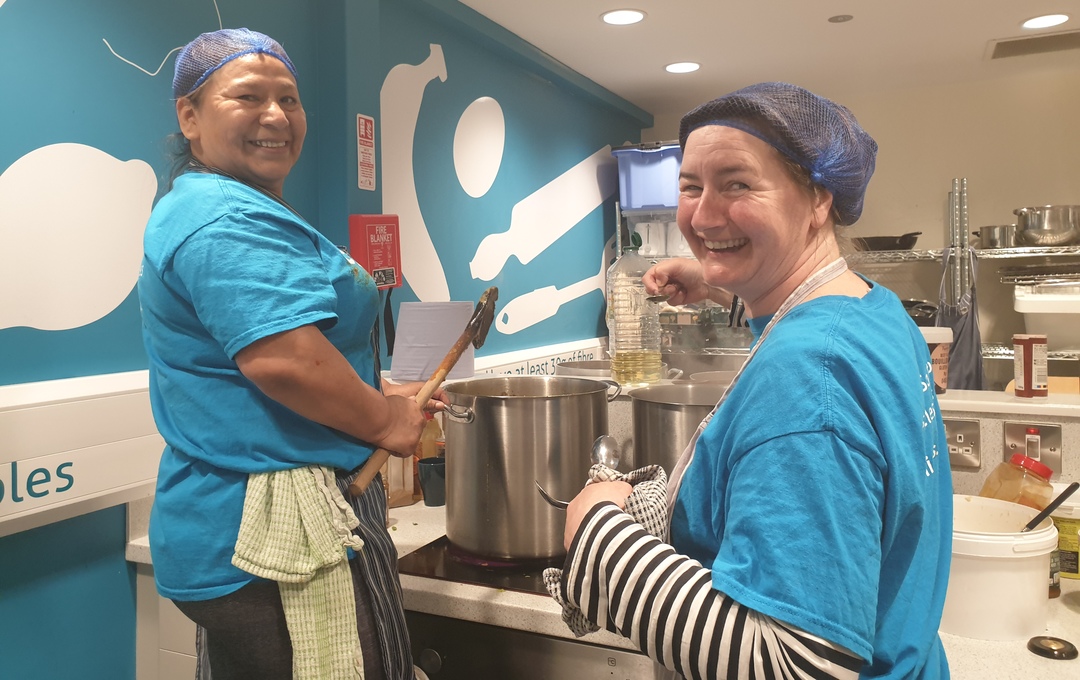 Ewan Aitken CEO reflects on the #ScotCharityAwards for this week's blog.
One of the weirder and most delightful moments of my time with Cyrenians was in 2018 when I was awarded the "Leading Light" award at the SCVO Scottish charity awards. Weird because I genuinely didn't think I would win. I was chuffed to be shortlisted, (thought given the nomination had been done without my knowledge I was left wondering what else people weren't telling me!) but there was no way I thought I would win. So, when my name was announced I was in a daze – and frantically thinking "what will I say" – I had no speech prepared because I didn't think I would need one!
I walked through the crowded tables at the EICC in a bit of a panic and suddenly I was up there, lights in my eyes and the applause finished – silence – and I was still tongue tied – very weird indeed for me as many will testify!
Yet despite my panic, it was delightful too. To be acknowledged in that way by your peers is a very profound experience. In the silence before I spoke, which seemed an eternity to me but was in reality only a few seconds, two things came to my mind; what a humbling honour it is to receive such an award from people whom I hold in great esteem and just how much this award was not about me at all or even for me but about and for all of Cyrenians; everyone who is part of our common journey accompanying those in tough realities.
I said as much in my (mercifully short) acceptance speech. The ward may have been in my name but it was a recognition of all my Cyrenians colleagues who, every day, go the extra mile and then some for others and who inspire me on a daily basis.
Which is why it's so brilliant two Cyrenians services; Food Education and our SCCR have been nominated this year– SCCR twice it has to be said! It's a real tribute to them and well deserved indeed. And you can vote for them in the People's Choice category here just to make either achievement extra special.
Awards are strange things. In some ways it seems unfair to single out some and not others but yet also its good and right to celebrate Cyrenians work and way of working. It is possible to do so through one (or in this case two) parts of it without suggesting others are not worthy of awards or recognition. It's good to be proud of what we do. It is possible to be proud and be humble at the same time. This is not about glory and aggrandisement but celebration and gratitude; thankfulness for the dedication and commitment of colleagues in the service of others. And I know colleagues in both teams would say these nominations are for all their colleagues because that's what they are like.
And the whole event celebrates the dedication and creativity of some of the most amazing of our fellow citizens. Thousands of people every day making a difference, caring for neighbour and stranger, building community and connection and making a nation. It's a privilege to know Cyrenians are part of the celebrations and my congratulations go to everyone who is nominated. My one tip would be, even if you are sure you're not going to win, prepare a speech anyway – you never know what might happen!