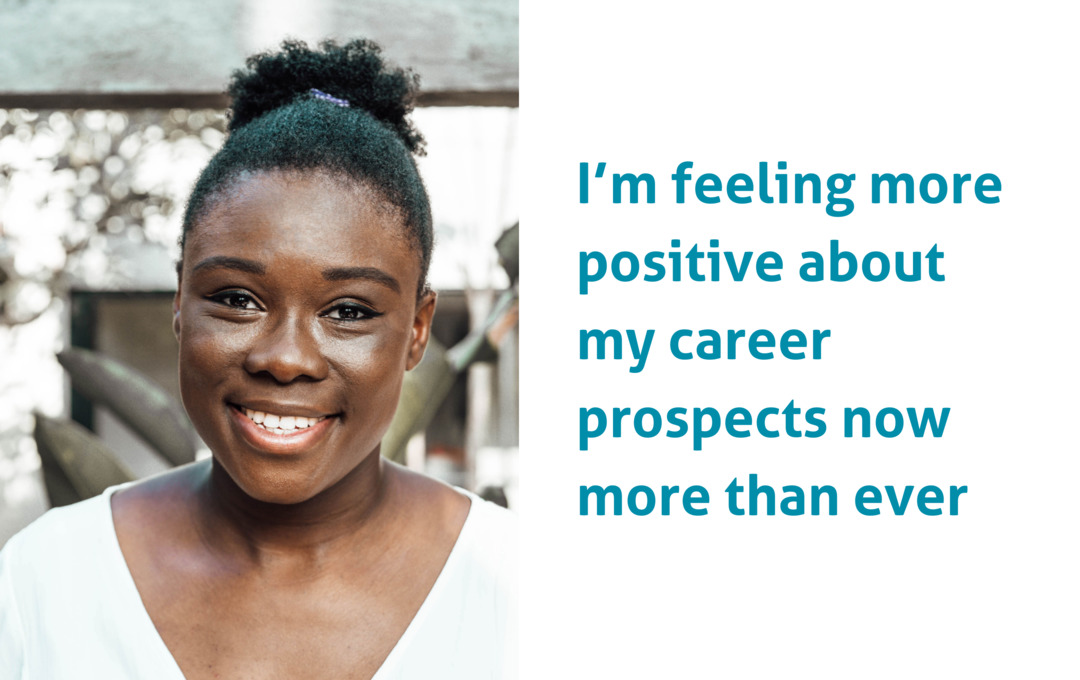 This week's blog comes from Toks Adebanjo, former Admistration Assistant for our Social Enterprises, on her experience with Community Jobs Scotland
I'd always had a bit of trouble getting work, especially a proper career job. This was one of the reasons I decided to take the initiative and start up my own freelance PA (virtual assistant) business after I finished college as a mature student in 2016, where I got top grades in HND Admin and IT. I had some moderate success with my business, but after a couple of years I decided I wanted to get a part time office job for more experience and a stable income.
So, in 2018, I started the dreaded job hunt again, scouring the usual job websites as well as browsing Facebook's then-new job boards feature. It was there that I stumbled across a job advertised that said it was part of the Community Jobs Scotland scheme. I hadn't heard of CJS before but I looked it up and it seemed like I fitted the eligibility criteria. So, I went to my local Skills Development Scotland careers centre to apply to some CJS jobs through them.
I only applied for three jobs and was in the process of applying for more, when to my surprise I got called for interviews at all three. Out of those three, I got two job offers, and ended up picking the one at Cyrenians. I had volunteered at Cyrenians in the past doing admin at their Royal Edinburgh Community Gardens, but now I was back in a paid role doing the admin for their Social Enterprises. It was great to learn more about this sizeable charity and all the brilliant different services they offer to help people experiencing homelessness.
I've really enjoyed my time at Cyrenians – gaining more experience as well as suggesting things that could be improved and generally mucking in wherever I could. It feels great working for a charity and social enterprise, and I hope to continue in this field – I definitely feel at home here, working for a purpose I believe in..
I'm really glad for that day I stumbled across CJS when I was looking for work on Facebook. The scheme has changed my life for the better, and my only regret is not knowing about it when I was younger. I thankfully got kept on at Cyrenians for another 1.5 years after my CJS placement ended in October 2019. It has also helped me to gain more confidence growing my virtual assistant business, which I still continued to run alongside Cyrenians' work.
I'm feeling more positive about my career prospects now than ever. In March 2021, I left Cyrenians to work on my business full time. I'll always cherish my time at the organisation and hope to be back to volunteer again once the pandemic restrictions are over.
Many thanks to CJS for running this amazing scheme, and also to Cyrenians for noticing my potential and giving me a brilliant job when others didn't.
Keep in touch
Sign up to our newsletter
If you'd like to hear more about our work, including latest news, blog posts, and ways to support us, sign up to our newsletter today
Yes! I'll sign up