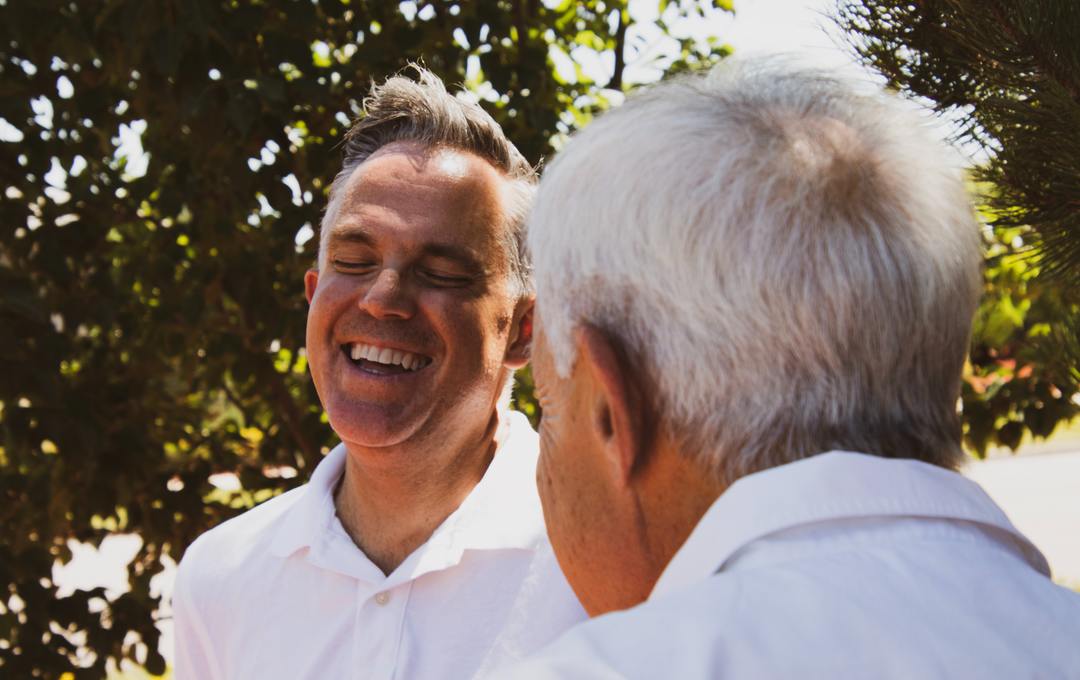 Marketing and Communications Manager Jade Skinner writes on how essential supportive relationships are for getting through difficult times:
I think I was 13 the first time I thought 'everyone else has a plan but not me!'. It was a horrible, creeping pressure that sat right at the back of my neck, feeling hot and cold at the same time.
It's a feeling that's come back to trip me up numerous times throughout my life, and I cannot recall a single time that it was actually useful. No doubt it would have spurred me off in a direction under the guise of being productive and working towards 'success', but realistically, the successes of my life have been in spite of that shivering, burning stress, not because of it.
With a few different personal and professional 'wins' under my belt now, I have come to understand that we're all just doing the best we can. Thirteen year-old-me would have raised a quizzical, disbelieving eyebrow at this; adults had this sort of 'in-control-at-all-times' energy about them when I was younger (now that I am one, I often catch myself wondering when that magic kicks in). However, I'm comforted by this understanding now. We're all learning, constantly. There is no cut-off point by which time we should know how to do everything, and how to do it well. We don't make a 'last mistake', and we don't ever wake up thinking, 'okay, I've accomplished everything I possibly can, I'm finished.'
It's part of what makes us human, and it's why 'no man is an island'. We need the experiences of others to help us find our own way. I often look to my peers for advice when things feel insurmountable, and I'm getting more comfortable with being someone who may also have good advice to give back.
But what about when those networks aren't there? The mentors at work, or the group of friends you've known since school, or the neighbour you dog-sit for, or your mum just up the road? Nothing I've ever accomplished has been in isolation.
Professionally, I've worked with teams across organisations to complete projects. Academically I was supported by incredibly passionate teachers and traded ideas (and the occasional proofread) with fellow students. Personally, I can lean on my partner, my parents, my friends.
I am incredibly fortunate for all these people. They have helped me pick myself up when I've stumbled, or shown me a range of options when the thing I thought I wanted didn't quite work out.
Working at Cyrenians has really impressed upon me how essential relationships are for being able to get through difficult times. It's less about having someone who can 'fix' everything, and more about having someone that cares about what you care about. Each of us knows where we'd like to be, sometimes we just need someone else to help us get there, to make it feel achievable when your own energy is gone.
I am incredibly fortunate to be part of an organisation that does so much for so many. I'm constantly learning from my colleagues who are generous with their time and knowledge, and it's made me rethink the idea of having a fully realised plan, or a direction.
Often, the most important thing we can do for ourselves, and those we care about, is focus on the very next step. That's the one that counts.
Support our appeal
Our winter appeal is raising essential funds to support those at risk of, or experiencing homelessness. We understand that life can be difficult, and with the impact of covid-19 we're determined to be here to support those that need us.
From tackling food insecurity, to finding accommodation; providing opportunities for training, education and work; to building relationships and supporting those living a street based lifestyle – we need your support to ensure people in our communities know they are valued and valuable.
You can find out more about Ben's #NextStep and support our appeal here.