Keeping families together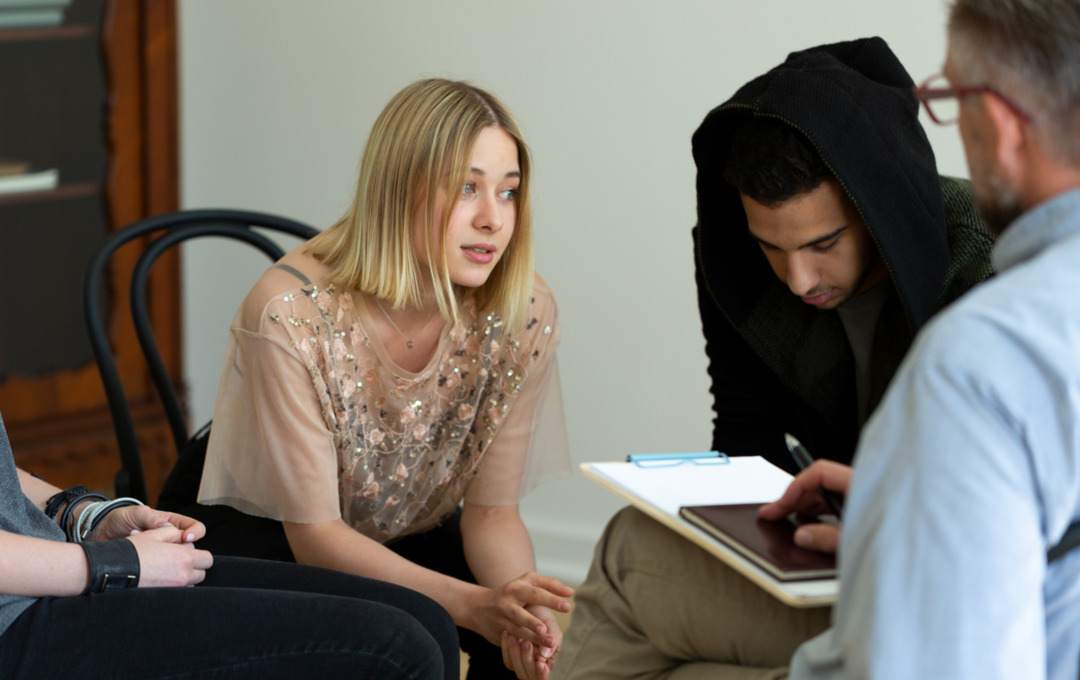 Kerry Watson, Service Manager, writes on our new 'Keeping Families Together' project:
Scotland's ambition for our children and young people is that 'we grow up loved, safe and respected so that we realise our full potential'. We can make this a reality, but it'll involve more than tinkering with a broken system. As Fiona Duncan, Chair of the Independent Care Review, put it: "It is clear that Scotland must not aim to fix a broken system but set a higher collective ambition that enables loving, supportive and nurturing relationships as a basis on which to thrive." [pdf]
I am absolutely determined to do what we can to change the system so that it meets the needs of every young person and family in Scotland. Disproportionately, those with experience of homelessness will have had prior experience of the care system. People who have been through the 'system' are more likely to require support from charities like ours, or end up back in institutional care of some form. This needs to change.
Today, at any one time in Scotland, up to 84 young people can be in secure accommodation - with 80% of them being there for 'wellbeing support'. The aim of these secure care units is 'to provide intensive support and safe boundaries to help these highly vulnerable children re-engage and move forward positively in their communities'.
Secure centres do a really good job with what they have, but only within the window that the young person is with them. Across society, there is widespread support and recognition for greater wrap-around services for those entering and leaving the care system – it is often those points, at the 'edges' of the care system, when young people are most at risk.
Until now, there has been no national approach to offering the same level of support to young people and their families upon entering and leaving care across all five units in Scotland. That's why, thanks to funding from Cashback for Communities, over the next three years we will be working alongside Scotland's five secure units to support young people and their families through our new 'Keeping Families Together' project.
Building on our award-winning 'Amber' model of mediation and support, we'll provide 1-to-1 support from skilled mediators, practical support for each family member, and conflict resolution workshops, helping build positive relationships, promote better communication, and reduce the potential for future conflict and its further consequences.
Because without support, the issues affecting families and young people – such as the impact of earlier ACEs (adverse childhood experiences), poverty and related stresses – can be left unchecked. Communication can break down, and relationships can fracture, with devastating consequences for the young person, their families and the wider community.
People need to be able to ask for support, and for that support to be shame and judgement free, person-centred and built on relationships. Families can be terrified of asking because of the stigma attached; their experience of systems in general are negative, linked to the loss of control, and choice. At worst, families are terrified of losing their kids. What's missing is the trauma-recovery aspect, where choice and control are key, where we look at what's happened and not what's wrong.
We'll focus on making sure families can lead their own change; to be able to communicate their needs positively to others and focus on the changes they want to make. It's why, rather than asking 'what's wrong?' with our mediation service, we ask 'what's good about your family, and what would you like to change?'.
It's an approach that differs from an old model of 'fixing' individual young people, and ignoring the wider family and community, to focussing on how we can make sure the young person's and the family's capabilities are enhanced; how we can help people access support within their own communities.
There's no use trying to support the young person in isolation if there are other young people in the house, or if the family are struggling with other issues left unchecked.
A whole family approach, built on trusted relationships, compassion, and respect, will better enable young people and their families to move forward from their experience of secure care and realise their full potential, together.