Befriending, connection and radical kindness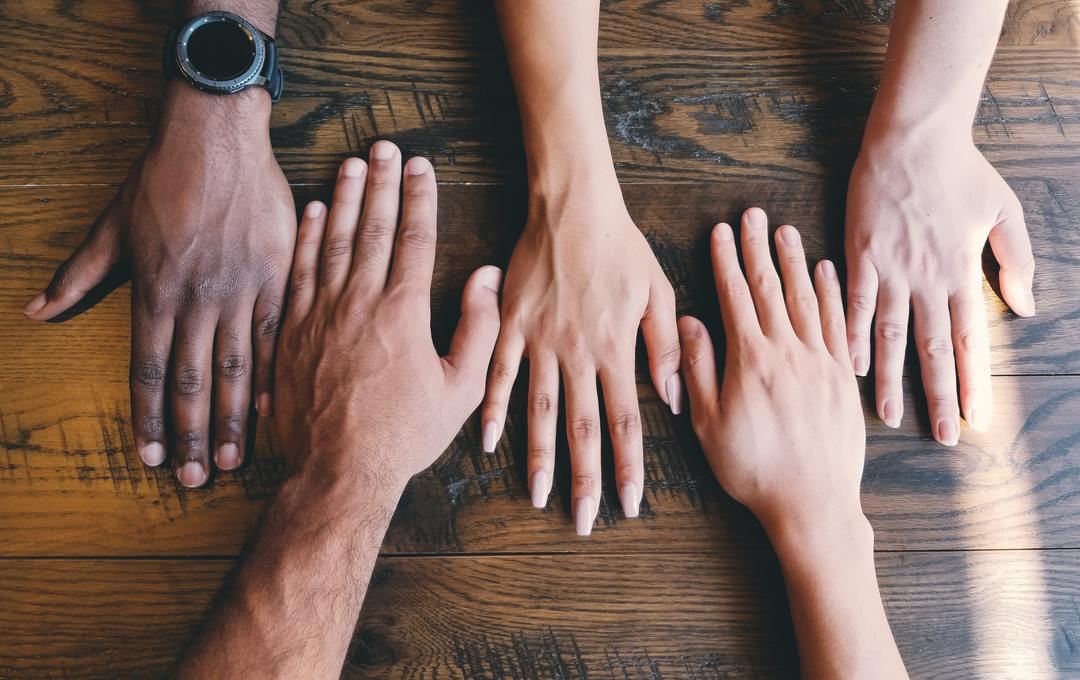 Bridie Ashrowan, CEO of Space & Broomhouse Hub, writes for this week's guest blog asking 'what does it mean to move beyond being nice and to develop a connection that is trusting, transformative?'
I write about this with an awareness that comes working alongside many who give their time voluntarily, to spend time with another human being. In person, or since the beginning of this pandemic, on the phone, and more recently, on a walk if possible: it is an act of kindness. What does it mean to move beyond being nice and to develop a connection that is trusting, transformative?
Some of that volunteer work is befriending support for young people who are affected by parental drug or alcohol use. What many don't know is about the trauma that often lead to the use of drugs or alcohol by the parent, mother or father, in the first place, and requires us to be informed about trauma and to be more compassionate, and we always look to our team to support the family.
The befriending relationship with a young person lasts about a year, it is preceded by training and safeguarding, to help us know the volunteer has the knowledge, skills and attitudes that can help to develop trusting relationships with young people, who may not trust many folk. Seeing the volunteer, the student, or person with a business background, a trainee teacher, or retired GP, meet with the young person each week, initially to maybe make pizzas, or do some art activities together, and chat. It is something that I am deeply moved by, how as time goes on, the young person comes out of isolation, out of their shell, and just through the connection, they build trust.
We also ensure that the ending of the befriending relationship is not a cliff edge, but where we aim to ensure the young person and befriender have identified the next step for them on their journey where they might have a peer group and be connected to something they are interested in. These next steps in resilience, e.g. a youth or film or football club they can get to on their own two feet from home, where they can make friends.
With older people too, our experience is that creating the opportunity to be a companion to another, a slightly less formal term than befriending, can be an incredibly powerful type of intervention. It has a transformative effect on both of those who connect, we cannot underestimate the importance of what feeling that level of connection has to people and the difference that then that makes to their wellbeing. Vintage Vibes, developed city wide with the charity LifeCare, and in SW Edinburgh, our Beacon Club work, with those with dementia and Space Age Connections, are all attempts at setting up light touch connections between human beings.
One of our VIPs has spoken about how she can often feel inhibited to go to places on her own, but if she has been there with her companion, in the past or just maybe if she's seen them within the last few days, that inhibition is gone. The multiplier effect of that can be huge, and confidence or connection spreads throughout the contacts of those people. The loss of one link in a chain can result in so many people becoming more isolated, and equally, the creation of a new connection can result in a ripple effect.
I think we need to be very wary, sadly, of how there are new forms of rhetoric that are employed in a world of social media or politics, against different forms of kindness, and ideas deliberately used out of context. An example of this is Paul Bloom's writing, 'Against Empathy'. It can used be to undermine efforts at empathy, rather than hearing that he does think that 'empathy is a great for all sorts of things'. He questions whether 'empathy can lead us astray' when we only empathise with those whom we identify with, the same ethnicity as us or the same beliefs. Instead he suggests that we rationally move towards being motivated by compassion and care for others, no matter their difference.
This is a very different message than 'empathy is bad', it is more nuanced. In the two most recent USA elections, we have seen the disparaging term 'virtue signalling' used, and even recently in the UK media. We can be alert to when these ideas are taken out of context, and used deliberately to disparage, ideas that perpetuate a fatalism about the value of treating others with dignity. If left unchallenged, many folk who could enable the lives of those around them to be richer, through connection and kindness, are discouraged and prevented from doing so. Let's be brave, we can keep alert to where kindness might be misguided, and it takes courage, but aim to create a kinder world.
And in 2020, unexpectedly coping with a pandemic, we've seen multiple small acts of kindness, where people have helped a neighbour or a stranger in their local community. To take it to the next level, to commit to being a companion for an older person who is isolated, perhaps has lost a loved one and finds themselves unexpectedly alone, that very human act of being in a relationship can be a life saver.
For an isolated young person, befriending can be a form of clear early intervention, helping them build trust and from there, it can prevent the break-down of family relationships, itself often a cause of youth homelessness. It can help build sense of community or a peer group that can help them gain independence and to cope with adversity.
As the Dalai Lama says, "Be kind whenever possible. It is always possible." Take courage and have a go, at this radical form of kindness.