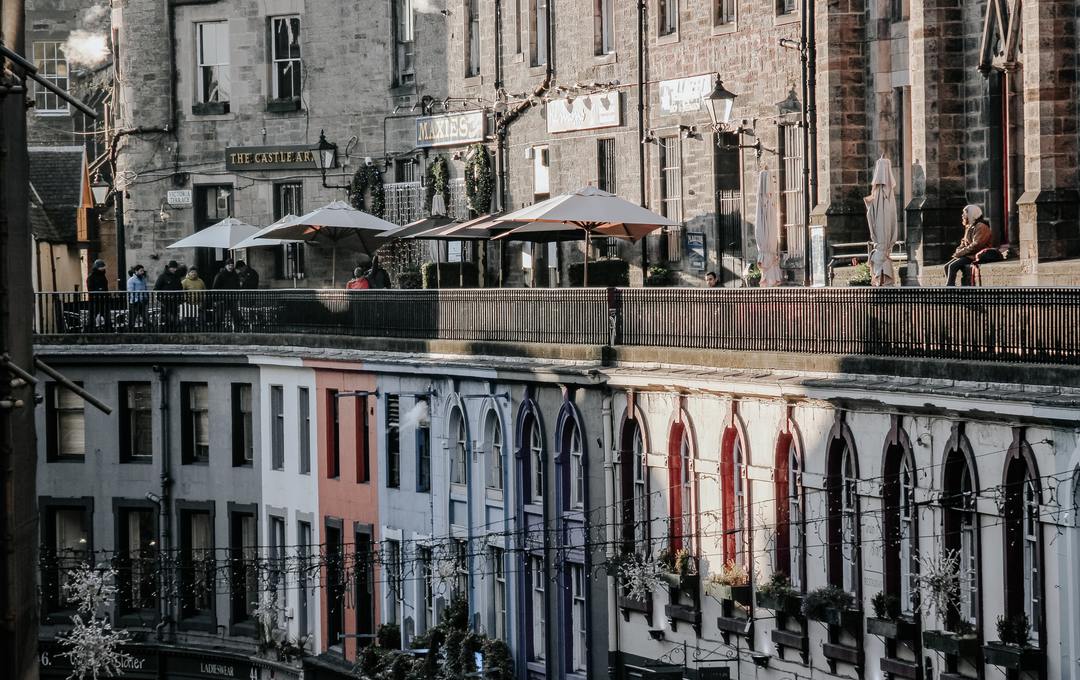 Sandy MacDonald, Head of Sustainability at Standard Life Aberdeen, writes for our blog on Living Wage Week.
In his recent blog, Ewan mentioned the work of the Edinburgh Poverty Commission. This week (9-15 November) is Living Wage Week, and he's kindly given me an opportunity to talk more about an area of the Commission's report I am especially passionate about - the Living Wage and fair work.
Pre-Covid, 59% of people in poverty in Edinburgh were in working households. In our citizen survey, conducted for us by the Scottish Poverty and Inequality Research Unit last year, 'work does not pay enough' was the single factor most commonly raised as a cause of poverty – cited by 83% of all respondents. As one person told us, "The wages of average jobs do not keep up with the cost of living... This means working becomes only a means to survival and not prospering."
As well as low pay, insecure and unpredictable work is a huge issue. Many people told us they could not be sure how much they would be paid next week or how many hours they would be expected to work. This led to having to make impossible decisions about how to manage their living costs, and being unable to plan family life. Unsurprisingly, this is stressful and negatively impacts on people's mental health.
Women, young people, carers, ethnic minorities, and those with a disability are all more likely to be in low-paid or insecure work. With unemployment projected to rise, and the recession hitting key Edinburgh industries such as hospitality, tourism and non-food retail especially hard, the city needs to act to support those groups with the least opportunity to bounce back.
Living Wage Week recognises Living Wage employers who are making a voluntary commitment to pay more than the statutory minimum. Living Wage accreditation is significant not just for the initial pay increase, but in ensuring workers' salaries keep pace with the cost of living over time. My employer, Standard Life Aberdeen, has been a Living Wage employer since 2013 and recently became one of the first two UK businesses accrediting as a Living Hours employer, focusing on the stability and regularity of hours. This is easier for us to do than many other organisations, but we hope that if we can prove the concept works, then others can sign up too.
Coming out of recession Edinburgh is still likely to be the city in Scotland best placed to recover and create new jobs. The challenge is to make sure that the economic recovery can benefit everyone. At the moment there are an estimated 386 accredited living wage employers in Edinburgh, and our ambition is to at least double the number of living wage accredited employers in Edinburgh over the next three years.
I'm really pleased to see Edinburgh also committing to another key action in the Commission's report. It remains clear that "talent is everywhere, but opportunity is not". Jobs that do offer better pay, security and opportunities for progression are often not as accessible as they should be for people from all backgrounds. In his Scottish Young Person's Guarantee report, Sandy Begbie CBE, challenged the government and employers across sectors to 'leave no-one behind'. After the last recession, Edinburgh led the way in developing the Edinburgh Guarantee. This time, Edinburgh Council and other anchor organisations are committing to develop an 'Edinburgh Guarantee for All', extending the guarantee so that anyone out of work in the city can access the support they need to progress. We want to make sure support does not end with access to a job, but stays with people for as long as it takes to achieve the progress in skills and earnings they need to be free of in-work poverty.
The aims I've outlined will require huge commitment and will be difficult to achieve. At a time like this though, it's important to be able to visualise and build hope for a better future. Edinburgh has one of the most successful local economies in Scotland, with world-renowned institutions in all sectors. My hope is that we can use these strengths and work together to ensure that fair work can become an effective pathway out of poverty for all our citizens.