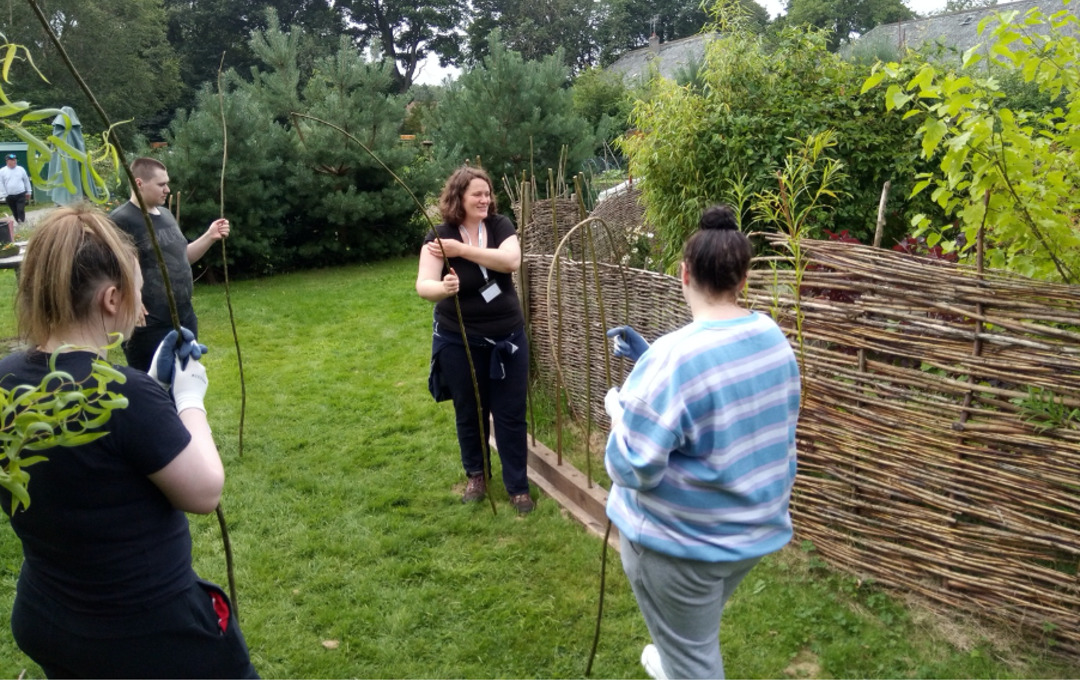 These are uncertain times for everyone, but especially perhaps for young people at the start of their journey in life. Key to Potential helps young people about to leave school access college, training, or employment. It has understandably been a lot more difficult for young people to access opportunities in the present climate.
That's why, over August, we piloted a new training project for young people – helping them to get back into a routine after lockdown, develop some new skills, and build up their confidence before being ready to move on to the next step. Over four weeks, we visited three different projects at Cyrenians so that they could meet the teams and take part: the Flavour and Haver Community Cook School, our Farm, and the Royal Edinburgh Community Gardens.
Our cook school is currently transitioning back to being a learning space, after having produced and delivered ready-cooked meals for communities across Edinburgh during our emergency response to COVID19. During their time with us, the group were part of this food production, making over 200 portions of pasta and chicken fajitas. Jonny, one of our volunteer chefs from Pitt Market, taught them how to make their burgers from scratch too (very tasty!).
At our Community Gardens, you can now see a willow fence the trainees made a great start on. Working together with our Community Gardens manager Lucy, we all enjoyed getting stuck in with stripping the willow branches and building it up from scratch. It's such a fantastic space to be in, right off a busy high street, and it was a real pleasure to be able to share this experience together.
Our Farm in Kirknewton is home to one of our communities, and to social enterprise projects, where revenue raised (through our Veg Bags, and the eggs our chickens produce) goes back into our charitable work. We were all shown round by Bryan, who took us round the walled garden, before we all picked some gooseberries and brambles for the Veg Bags. They also worked with Adam, our social enterprise manager at the farm, to design and create a climbing frame for the chickens (who were very happy with the new addition to their enclosures!)
It was fantastic to get to know the young people during their brief time with us – they all worked hard, quickly got into a routine contributing to activities, and enjoyed learning new skills and meeting the teams ('they're sound!' heard more than once, coming back on the minibus!).
Having learnt more about adapting to new situations, taking part in problem solving activities as part of a team, and taking some of the fear out of meeting new people we know that they are one step closer to moving on to their next opportunity. We look forward to seeing where they go to next!