Building Community and Connection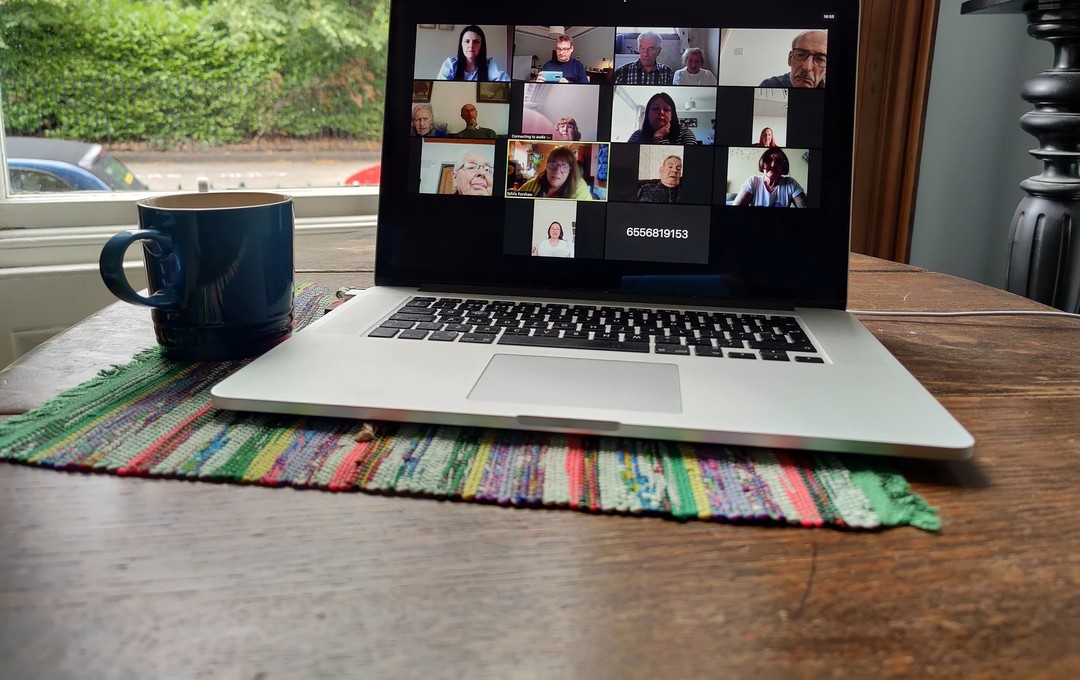 For International Day of Older Persons, Peter from our Older People Active Lives service writes on how community and connection is being built and maintained during the COVID19 pandemic.
At the outset of the Covid-19 crisis, before lockdown was announced, I think most of us at OPAL were thinking "groups and one-to-one visits are going to be off for a few weeks". Like nearly everyone else, we had little idea how long and severe the crisis would become.
As with everything we do, we stayed true to our values and our person-centred approach. We responded to individual needs as much as possible, rather than deciding a particular request was 'not part of the service'.
What was seen as an initial, temporary 'fix' was the introduction of telephone calls completed by over 50 of our volunteers and staff team, alongside the delivery of essential items. To replace our regular groups, these calls also helped link people to local businesses who'd started to set up delivery services, alongside other support networks.
Quickly, these phone calls grew into a much larger more comprehensive service that stayed true to our core aims – building community and improving wellbeing by helping older people in West Lothian to stay active and socially connected. Where possible, we've continued to encourage communication between those we support, helping to forge new relationships with letter writing, Zoom calls, and lots more.
Our weekly 'Zoom room' has steadily grown – drop in one, and you could find yourself taking part in a film quiz, singing along with Sarah Laing (a popular entertainer at our groups), watching a talk on the Animals of Africa or maybe just having a laugh and a chat over a cuppa. Despite the limitations of being online, the Zoom Room is surprisingly warm and convivial and it's possible to feel you're part of a room rather than part of a screen.
In addition we've introduced a monthly 'OPAL Kitchen' group, where Sylvia demonstrates simple, fun cooking and baking, and also a 'Musical Memories' group for people with early onset dementia and their carers.
One of the things that people across the world have noticed during this pandemic is the digital divides we have in society – age plays a factor, as does income. For those that want to learn and to stay connected digitally, we've been as inclusive as possible. As well as lending out our own devices, the Connecting Scotland digital inclusion scheme is providing us training and up to 30 additional devices and routers for our most isolated people, those that are unable to buy their own equipment.
It's also true that a large number of our clients have no desire to use a laptop or tablet and 'get online', so we've continued to develop services to keep them active and entertained. For example, we sent 'Activity Packs' containing entertainment and advice on well-being during lockdown to keep people amused and informed through the long period of lockdown. For the people that enjoyed singing and music, Sandy provided 'singalong' ukulele phone sessions.
"I can't tell you how much that has lifted me. I am so happy I could cry. That has brought back so many wonderful memories of my husband. People like you doing things like this is what makes all the difference. I can't thank you enough" - D
I'm proud of the positive impact we've made, and that we'll continue to make over the weeks and months to come. This hasn't been easy for anyone, and we're all looking forward to some sense of 'normality' returning again. In the meantime, while we may be physically-distant, it's vitally important for our health and wellbeing to stay socially connected and interdependent.